We lost my daddy to cancer back in 1994. Christmas has never been the same for me.

This next recipe was his favorite Christmas cookie. Even though he's gone, I continue to make them every year.

I bake them listening to his favorite Christmas song, Burl Ives "Have A Holly Jolly Christmas."
I can still hear him singing along to it, at the top of his lungs and (intentionally) a little off key. ♥


Here' what you'll need:

1 1/2 C - Flour
1/2 C - Unsweetened cocoa
1/4 tsp - Baking powder
1/4 tsp - Baking soda
1/2 C - Softened butter
1 C - Sugar
1 - Egg
1 1/2 tsp - Vanilla
Large jar of Maraschino cherries

Frosting
1 C - Semi sweet chocolate chips
1/2 C - Sweetened condensed milk
4 tsp - Maraschino cherry liquid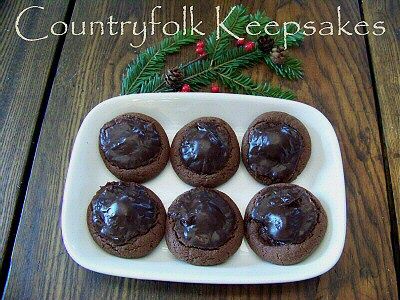 Cream butter, sugar, egg and vanilla. Sift together flour, unsweetened cocoa, baking soda and powder.
Add dry ingredients to creamed mixture. Shape into 1" balls and place on ungreased cookie sheet. Press in the center with your finger.




Drain maraschino cherries and reserve the liquid. Place a cherry in the center of each cookie.




In a small saucepan combine and melt chocolate chips, condensed milk and cherry liquid.
Frost each cookie. Yep, you frost 'em BEFORE you bake 'em.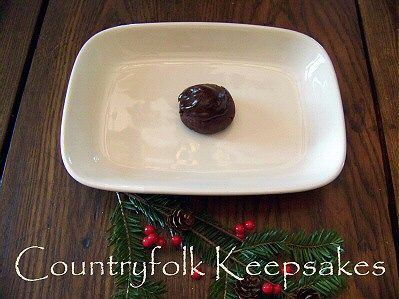 Bake at 350° for 8-10 minutes. (9 works perfectly for me)



I hope he's able to get a whiff of them in Heaven.
Merry Christmas, Daddy.
:> )