Well, I did it!! I finally finished my Cabinet Transformations! Sure I worked on it 15 hours a day for 6 days and I've gotten hardly any sleep because I've been drinking coffee for those six 15 hour days; but I'm happier than a tick on a hound dog with the outcome!!

Ummm... Please try not to look at my counter tops. They look really bad now, but not for long.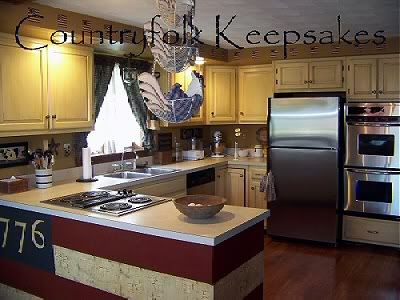 I never thought I would get excited over new cabinet hardware, but I did! Just look at that knob! Feel free to "Ooooh and Ahhhh" just like when you see fireworks."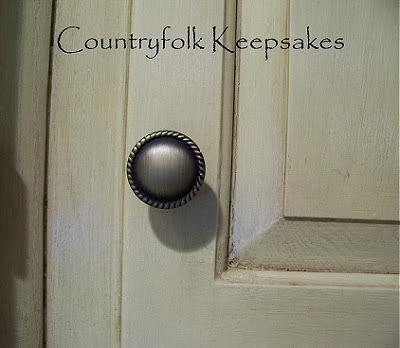 Well hello there, handsome.
♥

And for my next trick, I will attempt the Countertop Transformations! I wonder if I can take my coffee intravenously?
I'll keep you posted.

P.S. All week Steve the Chipmunk sat on the tree stump, eating Doritos and suckin' down Old Mil, watching through the kitchen window as I worked like a dog.
:> )