Really, I'm fine. I'm just a lil' nutty.

I've been kicking around the idea of painting our vaulted wood ceiling in the kitchen for years and I finally did it!

Believe me, I'm not one to paint over any wood. But after all the hard work I put into my kitchen cabinets, the early 80's wood ceiling was looking tired, dated and quite frankly, orange.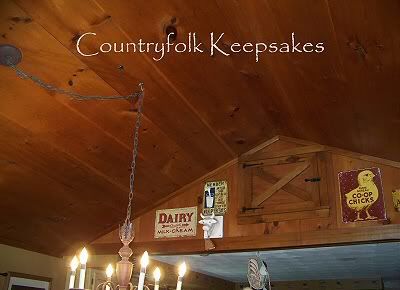 So off to the paint store I did go.

The biggest obstacle for me was dealing with my acrophobia.
But after clingin' to the step ladder for dear life and praying to the good Lord above not to take me just yet, I finished it in a few days.

A big "Thank You" to my dear, sweet hubs who cringes when I tackle projects like this and swears he won't help me but always does. ♥ He painted the tippy top after seeing my knees knock in fear after being on the third rung.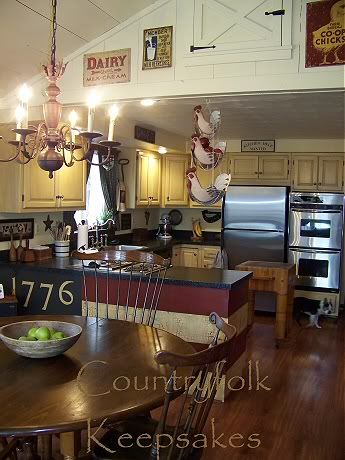 :> )