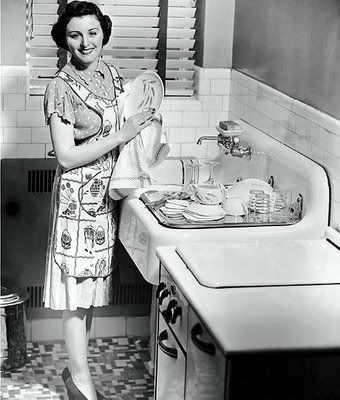 I know, crazy huh?! I never thought I would utter such words but I do. Mind you, I don't wear an apron and heels. Jeans and slippers for me. Heck who am I kidding, it's more like sweat pants and slippers with a bad case of pillow head.
I'm convinced it's because of my new single bowl sink and super tall faucet.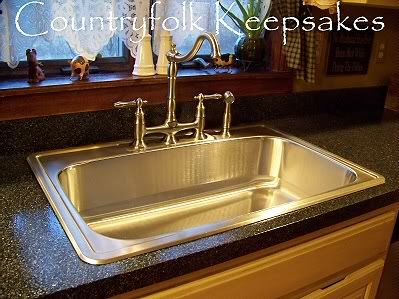 No more wrestling with trying to scrub down a cookie sheet and a bucket fits under it like a dream! All my years I've never had a single bowl sink so I never knew the awesomeness of having one. I was worried about splashing. Not a problem at all! I'm telling you if I could cram myself in there, it would be me and Mr. Bubble.
Now if they could come up with a product that would make scrubbin' the sh*tter more exciting... Nah.
Happy Monday all!!
Remember to enjoy the simple pleasures of life.
:> )