for a colonial fan back style dining room set that is reasonably priced.
I remember back in the 60's and 70's "Early American" style furniture was the rage. Ethan Allen had wonderful lines of reproductions. Heck, as a kid I remember sitting on some!
So until I find exactly what I'm looking for I will continue to "Oooh and Ahhh" over these inspirations!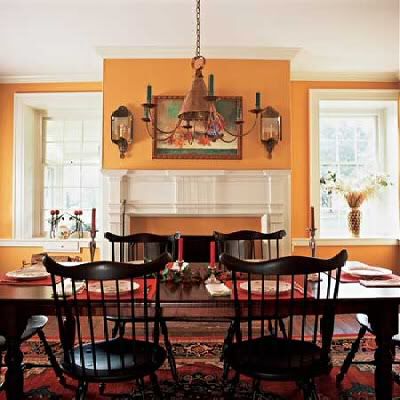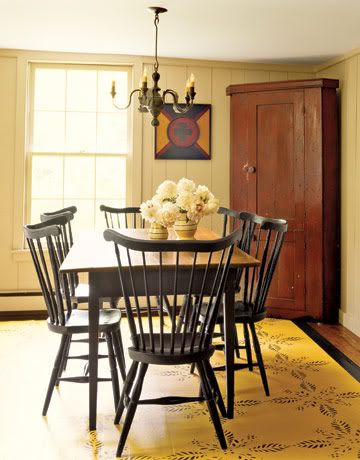 Look at this GORGEOUS floorcloth too!! ♥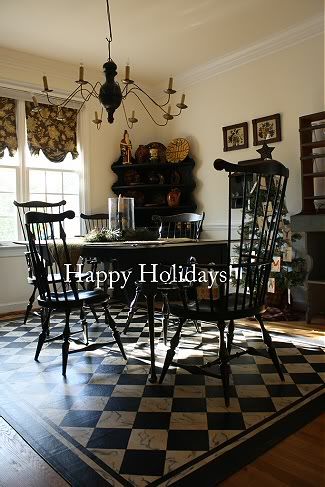 Happy Wednesday!!
:> )

UPDATE: Guess what??! Click here to find out!