His pad used to be behind our property but last year we noticed he wasn't around. I was worried someone trapped him.

Nope. H*ll, he's smarter than that!
As I walked along the path about a half mile from our home I saw evidence he's been quite busy.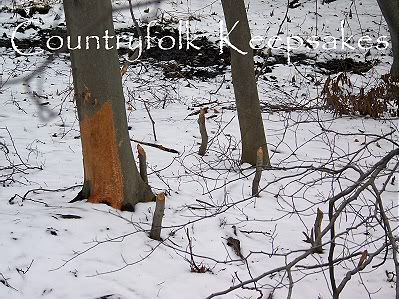 It's tri-level!

Then I came upon his beaver Taj Mahal.
(If you look real close you can see the tennis courts.)

Remember to enjoy nature.

:> )