beadboard! I love it anywhere, but I especially love it in the kitchen as a backsplash.


We had it in our previous home and loved it! I think this old farmhouse could use some beadboard. Hmmmm... Wonder if I could do it myself?
You all know how I "measure."
((giggle))




*Click on some of the photos to go directly to their blogs.*


It gives off such a warm, cozy feeling, doesn't it?


I ♥ these curtains!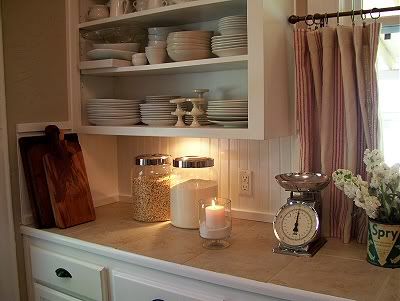 I feel the need to bake something now.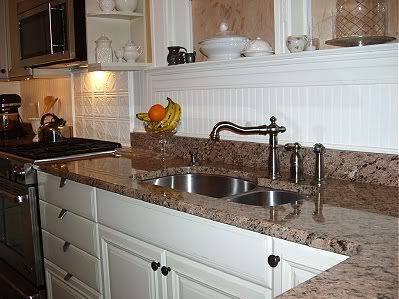 Who says it has it be white or off white??
Dare to be different!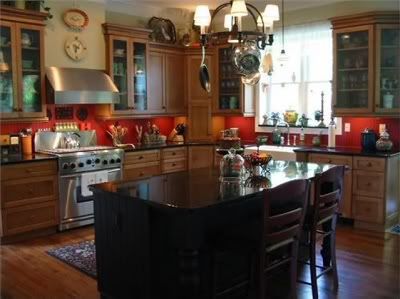 Oh my!!! Look!!
A gorgeous farmhouse (apron) sink too!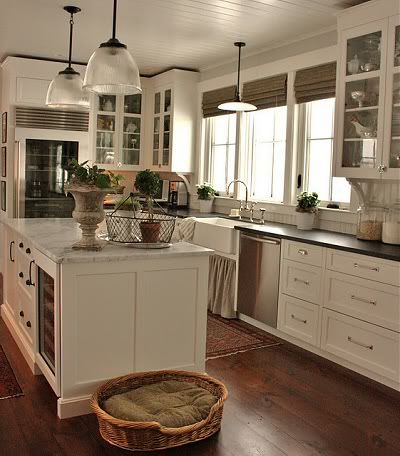 Heck, I'd cram myself in that dog bed and sleep in this kitchen!
♥

:> )