So how was your weekend?? Mine was interesting to say the least.



First, I planted all my annuals. Yippee! I went with a red, white and blue color scheme. ♥ But as I was planting all my flowers, the black flies chased me around our land with tiny knives and forks with napkins tucked under their chins. Yes, I hosed myself down with that "Fly Spray" but it didn't stop those lil' vampire b*st*rds from chewing on me. I was a bloody mess. But wait, there's more...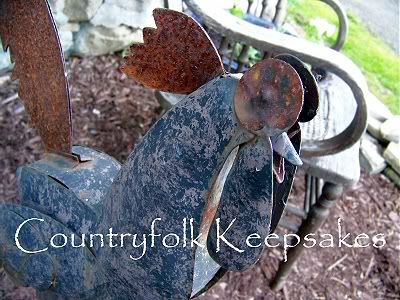 A few years back, my hubs found an old, rusty, heavy metal rod in our barn. He bent it into a cool looking shepherd hook for me to hang flowers on.
I decided to move it from the front of the house to the back. Sounds easy enough, right? Well, not for this accident prone gal. As I leaned over to jam it into the ground with all my might, you would think I made sure the hook was facing away from me.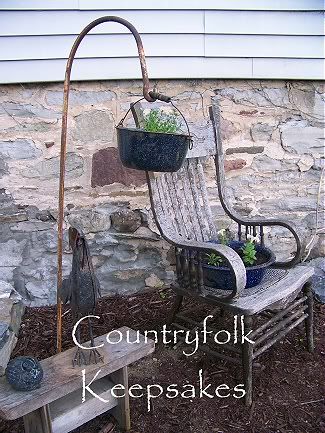 You would have thought wrong. As I jammed it into the ground, the hook came right down on the back of my head.




I can attest those Looney Tune cartoons are correct. Stars and birdies really do circle around your noggin.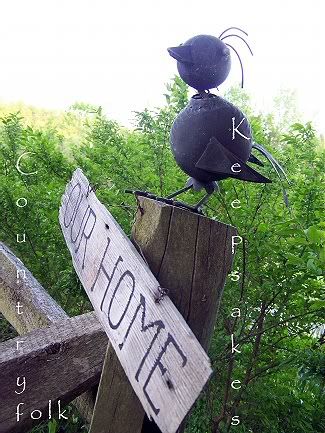 After my sweet hubs checked me over and saw that I was still in the vertical position, he got me an Advil and an icepack. He then proceeded to read me the riot act about how I shouldn't do stuff like that, how he worries about me and how I'm going to give him a heart attack. When he goes off on a tangent I tend to tune him out and hear Mrs. Donovan, Charlie Brown's teacher. "Wah, wah, wah, wah, wah wah..."

I know he worries about me but the bottom line is I was fine, just had a headache. It'll take a lot more than a doink on the head to keep me down.
Besides, this new knot on my noggin matches the permanent one I got when I was hit by a car crossing the street in my early twenties. **doink**

But the best part was as I laid on the couch with the icepack, I really enjoyed our new windows! ((giggle))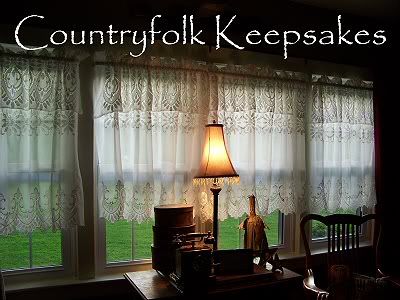 Happy Monday everyone!! Have a terrific week!
:> )