and no one can talk to a porch of course."

Wait a minute... Those aren't the right lyrics.

So I changed the words a little. You would too if your were delirious from all this massive heat and humidity. Whew.

I thought I'd share some more front porch pretties.
The pillows are the house numbers!! How cute is that??!!



Love the lamps idea!



You can never go wrong with white wicker.



So quaint!



Now I need an old warehouse dolly!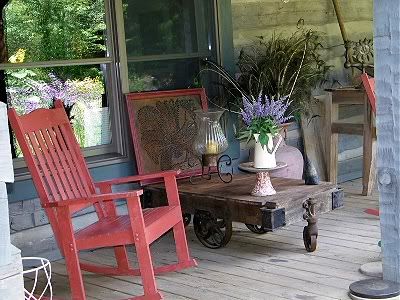 Now I need a clock too!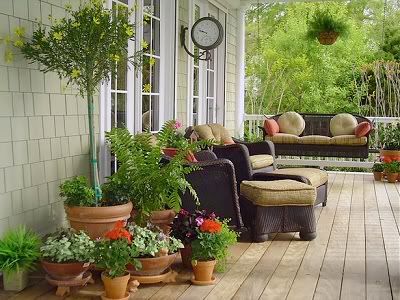 Pure country perfection!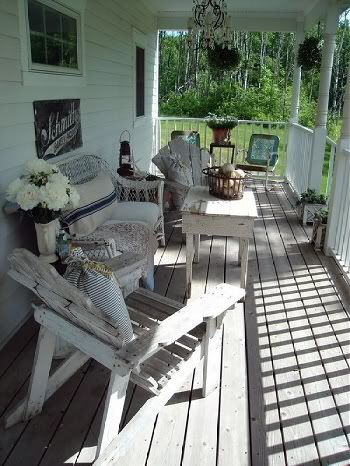 The railing paint color matches the furniture. Great idea!!



Okay. Time to get back to my heat delirium. Happy Saturday everyone!!!
Are we in Kansas yet??

:> )