Not only do I have more room in my house now, I made a few pennies too. Just shy of the Powerball jackpot. ((giggle))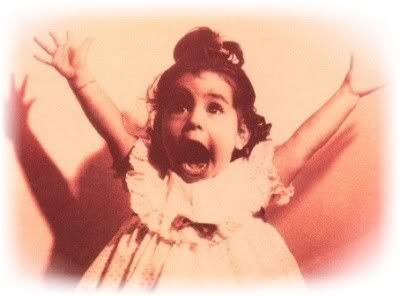 What a great weekend we had at our barn sale! Met so many nice folks from all over the place. One group of gals piled out of their vehicles as each tried to outrun the other to our tables yelling, "I saw it first!" Man, they were funny!

There was a guy who stopped by asking if I had any old dolls for sale. He then proceeded to brag tell us about the "tens of thousands of dollars" he's made buying and selling dolls. "Wow! That's awesome!" I responded.
I asked him if he sold any Izzy (Izannah Walker) dolls. He looked at me like a deer in headlights. He had absolutely no idea what I was talking about. Many of you out there know an Izzy doll is the mother lode of old dolls. I'd give an arm and a leg for one.
Hmmm... Maybe he was pulling our leg just a tad.
After he left my hubs says to me, "H*ll, even I know what an Izannah Walker doll is and I don't know diddly about dolls. I just remember you always yakking about wanting one."
I bet the guy made his tens of thousands on Little Kiddles.

Overall, we ended up with only a small box of stuff left over and a few pieces of furniture, so I can't complain.

Now... What to do with all my "millions" I made?!
Hey, if he can say tens of thousands, I can say millions.

;> )

Oh!! Just a reminder, my eBay listings end tonight!





Happy Sunday!