Whether it was 200+ years ago or the present, that expression holds true.

Yesterday I spent a good portion of the day searching the internet for the perfect daybed set. Unfortunately, there is no such thing. Unless of course you count the set I found for $495.00.
Ummmm. I don't think so.

Thankfully, I've always been an old soul at heart. Even when I was young. Back in the 80's when everyone was furnishing their homes with mauve and gray or peach and blue; for my bedroom, I went with the basics like ercu. Although my nose would grow like Pinocchio if I didn't fess up to the fact that I had mauve carpeting in my first apartment, by choice. Shhhh.... but no one has to know that.

Since I am my mother's daughter, I save everything. That includes pretty croqueted bedding I bought at either Spiegel's or JC Penney's back when the dinosaurs roamed the earth.

Since it's not made for a daybed, I had to do a little pinning and tucking.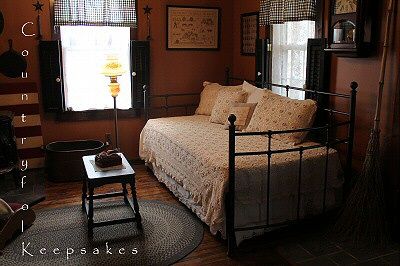 But I think it looks pretty darn good.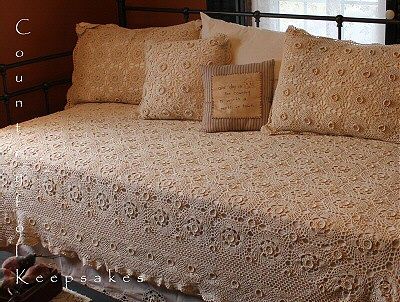 I will continue to search for the
almost
perfect daybed set. But until then, it suits me and this old farmhouse just fine.

♥

Happy Thursday!!

:> )