It's April 2nd and we woke up to...




Over the weekend we were so happy to see the snow had finally melted.
Not anymore. Sigh.

It's funny how the good Lord above works.

Yesterday I felt the need to paint a small sign to hang out on our post by the road for passersby.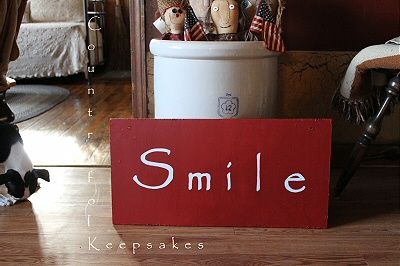 Looks like today I'll need to take my own advice.

----> :> )

Happy, snowy icky poo-poo Tuesday.