Here's a peek at my latest offerings on my Countryfolk Keepsakes selling site.

My Polka Dot Folk Art Rooster will not only look handsome in your home, I can guarantee he won't crow at the crack of dawn and wake you up.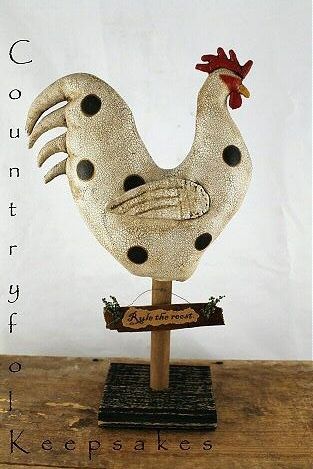 Click on the "Critters" button.






My sweet "Wee Ones" will put a smile on your face.
They may not be smiling on the outside, but they are on the inside.
♥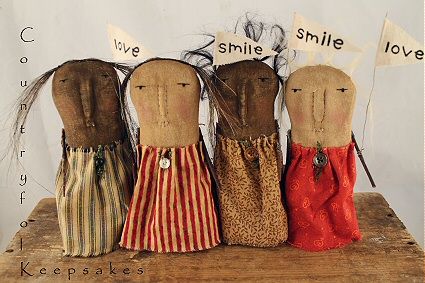 From L-R: Lefta, Dorla, Dortee and Birdette.

Click on the "Extreme & Rustic" button.




Happy Hump Day!

:> )