I Wave My Flag
by Roger W Hancock

On Flag Day, I wave my flag,
flag of American liberty.
Independence day, of course, I'll wave,
birthday of our liberty.
Memorial day my flag will wave,
lives now gone for liberty.
Veteran's day I'll wave it too,
for all who serve for liberty.
Other days my flag conveys,
pride, appreciation of liberty.
I need no reason to wave my flag,
I wave my flag in liberty.

♥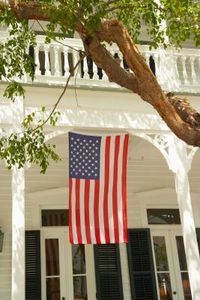 Unsure how to display your American flag?
Here's a link to American flag etiquette.





Happy Flag Day, all.
Wave your flag in liberty and teach our younger generations.

♥