That's how long it's been since I did my kitchen redo. I'm the first one to admit, I busted my rump "transforming" my cabinets and counter top. It was hard work, but totally worth it.

My inspiration for color came from the Painter Sisters blog. I loved their painted buttery cream color cabinets!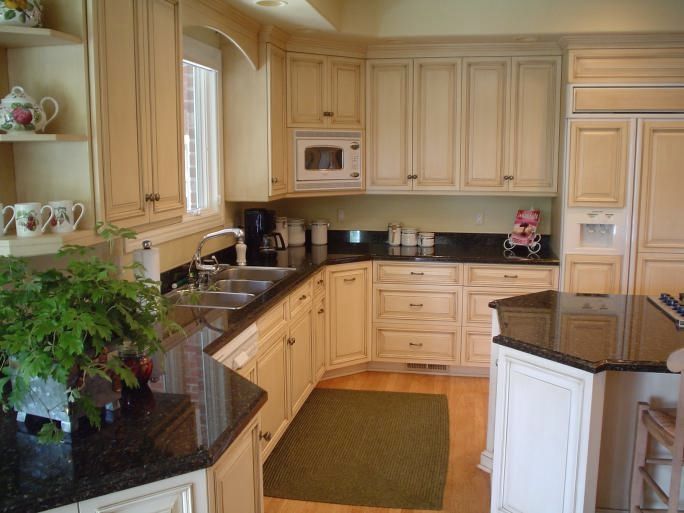 I think I came pretty darn close to getting the cabinet color.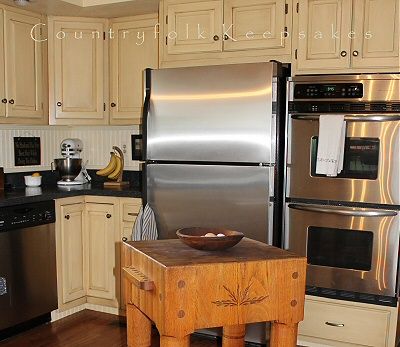 But after painting the walls, backspash and ceiling, something was off to me. I thought I had picked out the right wall and ceiling colors.
You know how it is... What looks great on a paint chip at Home Depot looks like "What the h*ll color did I just buy?!" when you get it on your walls.
Also, other colors in the room reflect off the wall color and light bulbs can cast a funky hue.

Actually, the wall color I'm pleased with. It was a color I mixed myself with acrylics and then had Home Depot mix me up a gallon.
But the ceiling color and backsplash didn't look right. I used Behr's Havana Cream.

So yesterday, I got out the original paint from the cabinets along with my acrylics and started mixing like a mad scientist.

Well, I mixed and mixed and mixed and finally came up with this color for the backsplash: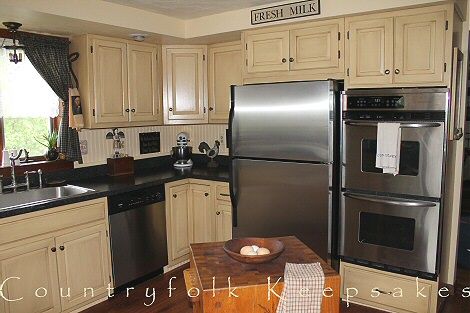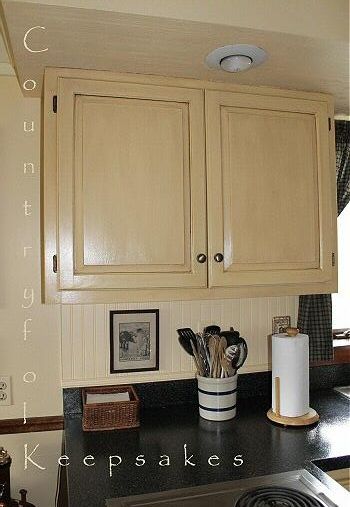 Here's the before with Havana Cream: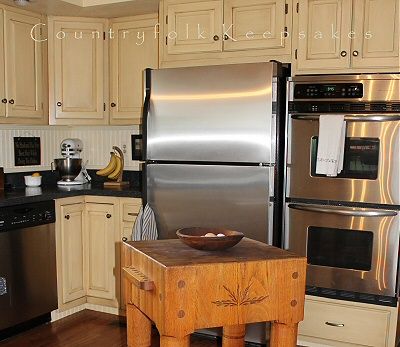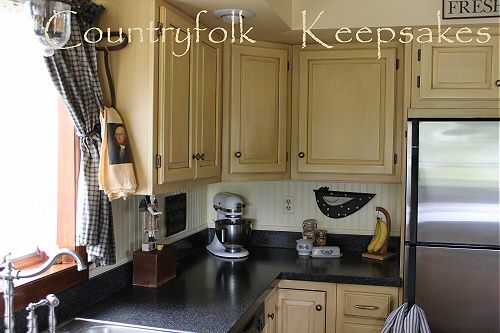 It's hard to tell but the vaulted ceiling is also that color.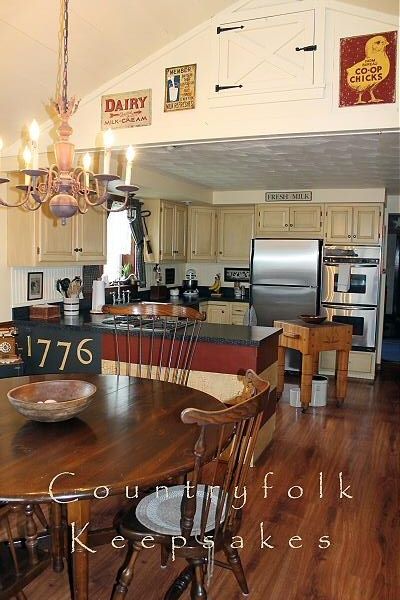 Now, most people (meaning my hubs) would say, "I don't notice a difference." Which is exactly what he said.

But I do. The Havana cream is more yellow.
So you know what that means... I need to repaint the vaulted ceiling now!!

I took the new backsplash color I mixed and lightened it up a few shades. I'll run to the Home Depot and have them mix me up a batch.

Guess what else?! Home Depot is having an Independence Day Behr paint sale. 5 bucks off a gallon. YaY me!!!

Yep. My hubs is going to strangle me. Hopefully not before I get that ceiling painted.

((giggle))

Happy, happy Tuesday, all!!

:> )