Ooooh, it's coming up on my favorite time of year! I can't wait!!

Heck, I wish it could be autumn all year round! Can you imagine?! Brisk mornings, sunshine, falling leaves, a toasty warm sweater, pumpkins, cornstalks, apples, a wood burning stove, cinnamon... I could go on and on!!

My trio of Primitive Pumpkins are available at my Countryfolk Keepsakes selling site.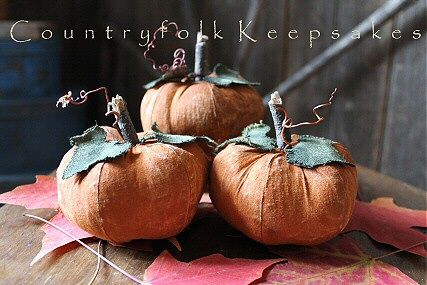 Have a peek here...





Tomorrow night I'll have new offering on Early Work Mercantile!! So be sure to stop back to get a sneak peek at my two offerings!!

Happy Tuesday!

:> )