Have I been living under a rock? Why haven't I heard of this before?!

This is right up there with the discovery of fire!! A little much?
Okay. Then it's right up there with the invention of the wheel!!
((giggle))

Remember my hatred for these butt ugly bi-fold doors that hide my washer and dryer off the kitchen??
((shudder))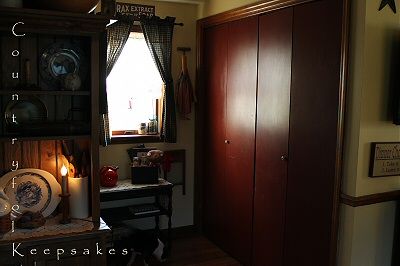 Well guess what I'm going to wallpaper?!
You guessed it... the living room!!!
For a second there you thought I lost it, huh?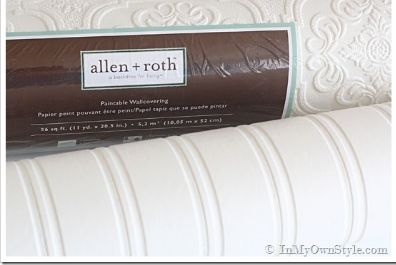 Don't be silly! Of course I meant those butt ugly bio-fold doors!

I was going to buy a thin sheet of wood and go through all the trouble of cutting it into strips to make my own beadboard. But with beadboard wallpaper, I don't have to!

YaY!!

Here it is on some sliding doors. Look how cute!

I may be wrong, but those hinges look painted on. I'm going to use real ones.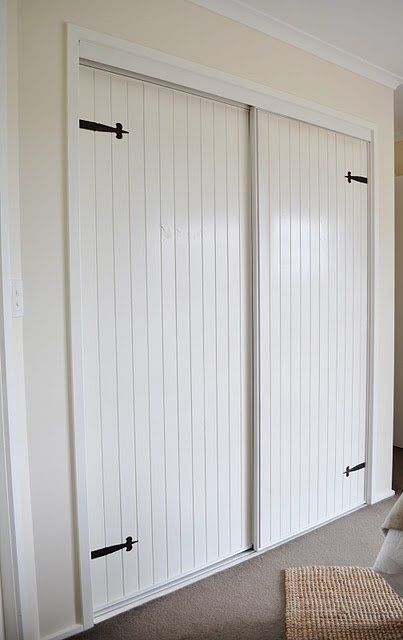 But I'll have to wait until it stops feeling like we're living on the surface of the sun and this heatwave passes.

In the meantime, I'll continue to wait in anticipation and do my happy dance and sweat!

**tap**tap**tap** Whew! **tap**tap**tap** Whew!

:> )