Years back, when my sweet hubs decided it was best to have our 1800's dairy barn dismantled, (which for the record, I will never let him live that down for making such a horrible decision) not only did I keep some of the barn wood, I also kept some of the doors.

I had no idea what I was going to do with them, but I knew they had to stay with us here on the property where they belong.

I thought about making one of my favorite doors into a coffee table. But I couldn't bring myself to cut into it. Even though it was a simple door, it was too old, too special. So I had it safely hidden away in our barn.

Yesterday, I decided it was time for it to come into the house. I had no idea where I was going to put it.
But it was going somewhere!

I cleaned it up the best I could without taking away any of its character.




I thought about hanging it like a sliding barn door with the big wheel and track, but it was too small for all our doorways. Dang it!

Maybe hang it sideways and use it as a coat rack? Nope. This door needs to be upright like it was meant to be.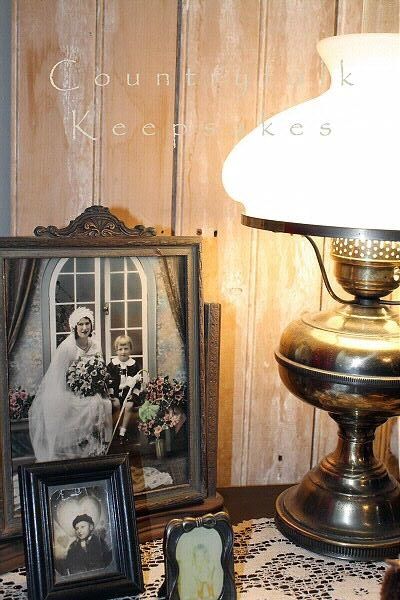 So, I decided to tuck it in the corner of my living room.
Nothing grand or fancy.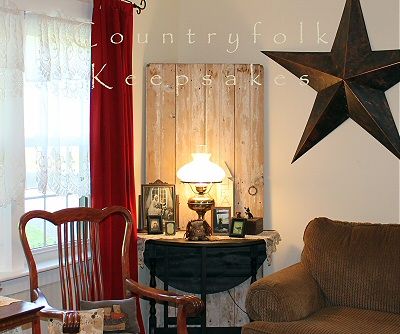 It just states, "I'm still here."
♥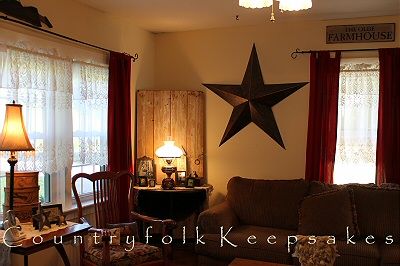 I must tell you, out of the few regrets my sweet hubs has in his life...
Taking down the dairy barn is one of them.

A very hard lesson to learn. But I'm glad he learned from it.

We must preserve and save history.

Happy Sunday.

:> )