I was a tad disappointed in the condition of it. I guess my idea of "very good condition" is not the same as others.

But after our road trip from hell, I was determined to bring it home. Even if it was charred in a fire, missing a leg, and was held together with duct tape it was coming home with me!
If you'd like to read more about our road trip from hell, my sweet Stella describes it to a tee HERE.

So here is the final destination for the old dough box. Since I had to use the small tavern table I had in front of the daybed as part of my new/old coffee table, I figured it would look fine here.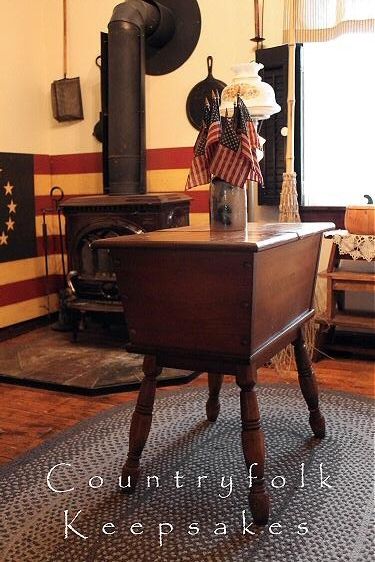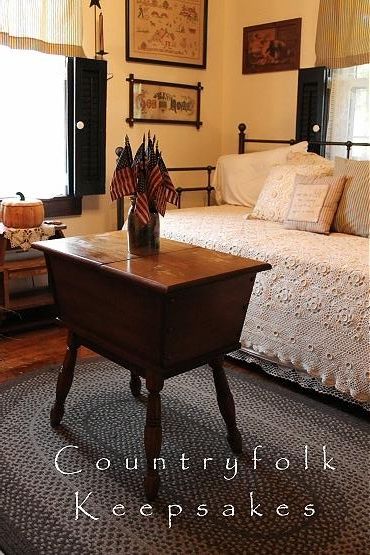 I thought about painting it with milk paint, but I'm still unsure. I would like to try and remove the sheen and leave the exposed maple. Not sure how to do it, but I'll figure something out. I always do.
If there's a will, there's a way.

Happy Monday, everyone!!!
:> )