Remember my old dining room set?

Technically it's a small, antique, oak table with 4 ladder back rush chairs.


The set was quite impractical and we never used, but it looked beautiful! I made the choice to put the table away and I peppered the chairs throughout our home.

When I recently saw a photo of my front room a few Christmas' ago with the table and chairs, my heart overruled my head so...


It's baaaaaaaack!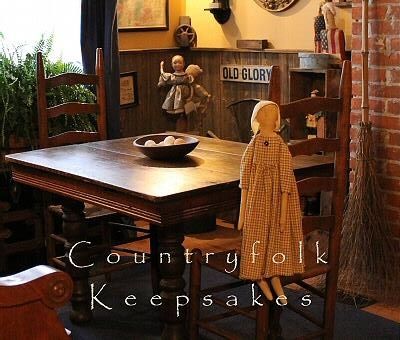 But this time in a new spot. Heck, I never thought to put it in my flag room.
Now instead of cluttering up the kitchen table with creating my art, I can clutter up this table instead!
YaY!!
(my hubs will be thrilled)

The table was looking a little rough, so I rubbed it down with some Butcher's paste wax (great stuff) and it shined up like a new penny. ♥

P.S.
I couldn't take a photo of the whole room because you might have seen my special Christmas piece I created for Early Work Mercantile.
Sorry, I'm not ready to show you yet.
((giggle))

Have a terrific weekend everyone!!