You all know I'll look for any excuse to paint something. ((giggle))

I love the old black corner cupboard I have in my living room. But it really darkened the corner and all my little "treasures" could barely be seen.

Around 4pm yesterday the ol' light bulb went off in my head! That's it!!
So I grabbed the can of paint I used on the walls and went to town.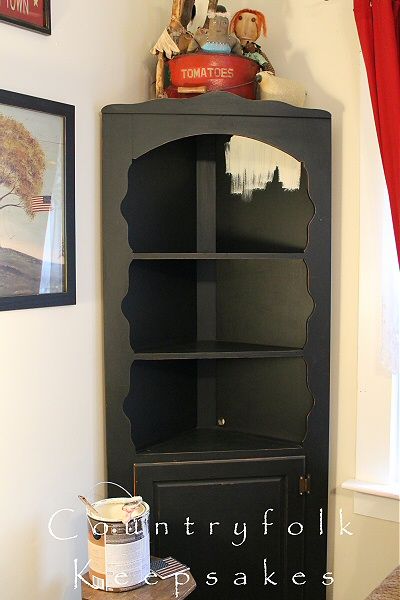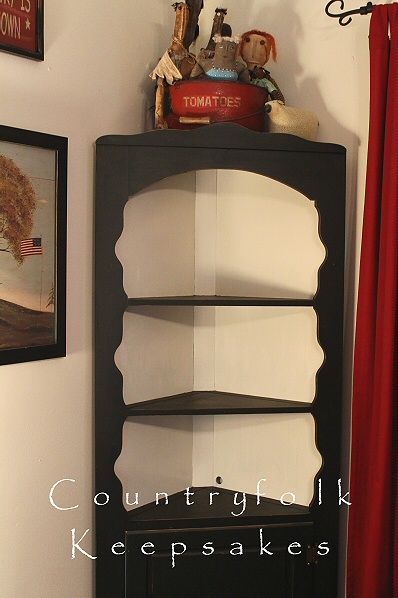 Boy I'm on a roll!
Now what shall I paint on Election Night Eve??!!

Happy Sunday.

:> )