Never refinish old pine floorboards in the dead of winter. Unless you're crazy like me.

The bathroom floor is done. It took much longer than I expected.
I should have known 150 year old pine sucks up stain differently. I just about had kittens when I rubbed on the "Honey" stain I purchased.

YIKES!!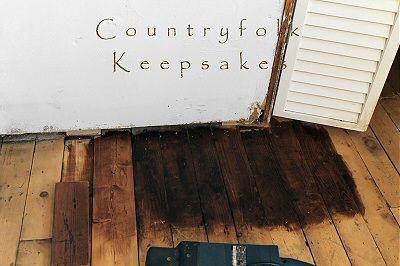 I couldn't grab my sander fast enough to remove it. It was almost black.


I ended up using "Colonial Pine" then applied two coats of polyurethane sanding between coats. I love they way it turned out but...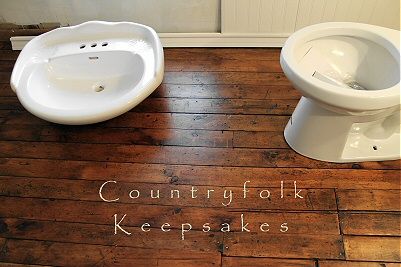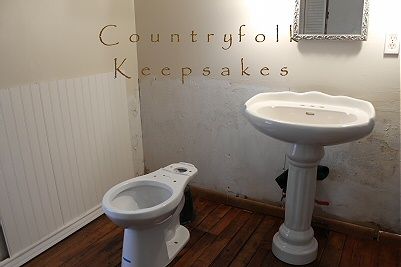 I'm still woozy from the fumes. Kind of floating around in slow motion like the mad scientist on ether did.




In other "news," to this day I am unable to find a toilet to match the sink. I contacted the company this morning hoping they can point me in the right direction. H*ll, it doesn't have to match exact. Just something close.

The tub is to be delivered tomorrow, but the window guys are coming next Monday and hubs doesn't want to tackle the tub until the windows are done. Of course we can't do the beadboard or any trim in the bathroom until the tub is in. So I feel like I am running in circles. Or maybe it's the polyurethane "talking".

So for now, I'll just strew everything out on the floor and wait... impatiently.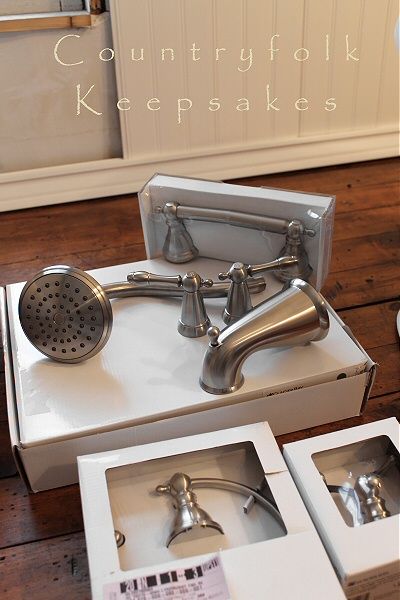 Have I mentioned I am no longer a fan of renovating?

Happy Monday, everyone!
:> )