But I couldn't take it anymore. It was driving me crazy!

I had to throw something together to give it a little character. But nothing fancy. I don't want fancy. I want simple.

So I started rummaging around the house and...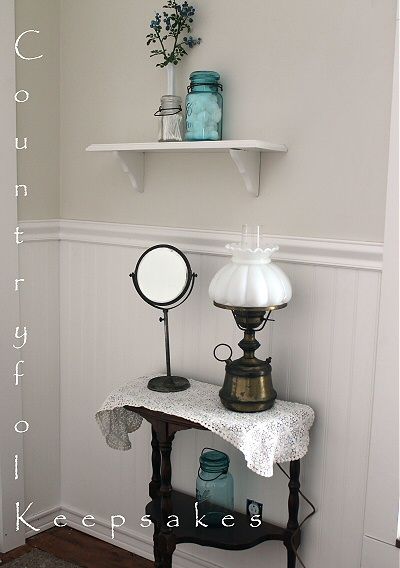 I've also hung some old wood boxes for cubby storage and to warm up the space.
I LOVE, LOVE, LOVE old wood boxes and crates.

This one still has the original postmark dated July 23, 1929. Three months before the worst stock market crash in United States history and the beginning of the Great Depression.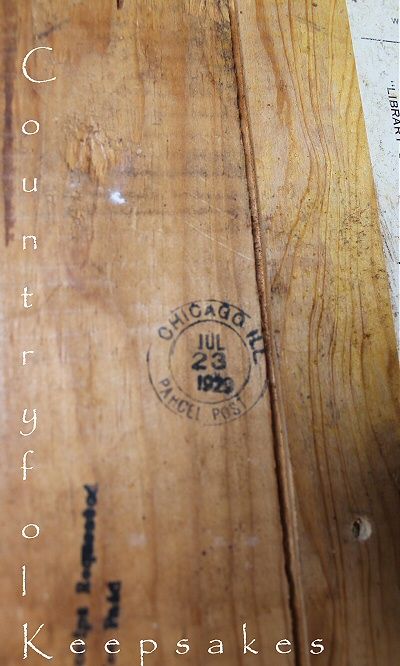 You'll always get a bit of a history lesson here at the ol' Countryfolk homestead. Whether you like it or not. ((giggle))

This weekend we hope to have the bathroom complete.

But we have quite a long list still left to do. So I'm not holding my breath.

In the meantime, I'll continue to sneak in more bathroom decor and hope my hubs doesn't trip over or hit his head on any of it when trying to finish up the remodel.
((hee-hee))

I'll keep you posted.

:> )