I've been putting it off for many years but this past winter took its toll on it.

We desperately need a new front walkway.

When we first moved here (and I was much younger), I tackled laying field stone I found on our land.

It looked nice and I was happy with the outcome.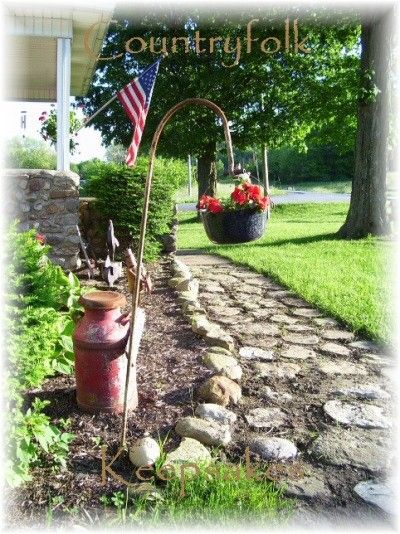 But time has dislodged, cracked and chipped much of the stone making it a bumpy and a "just waiting to snap an ankle" walkway.

After doing some research (and needing to be revived with smelling salts after seeing the exorbitant cost of pavers), I decided we'll try Quikrete's "Walkmaker."

It has great reviews and there are lots of examples online.
If any of you out there in blogland has used this product, please chime in!
I'd love to read your opinions!




So the only thing left to do is wait until the weather cooperates... which may be never.
We went from 81 degrees (48 hours ago) to 21 degrees today.

Mother Nature is going through serious menopause.

Happy Thursday, all.

:> )