Last spring we spotted an oriole hanging out on our property. He was absolutely gorgeous! But I never had an appropriate feeder to leave him tasty tidbits.

Well, we spotted him
or his twin ((giggle))
the other day! YaY! I was so excited I hopped online to research oriole feeders since I know nothing about them. They had all kinds of fancy ones for jams and such. But I wanted to put out fruit for the little fellow and I wanted a primitive, rustic look.

So I made my own.




I had this massive block of 1800's timber from our old dairy barn just calling my name. It was exactly what I needed.

So I got out my trust drill.
Added dowels for a perch, some nails and some rope.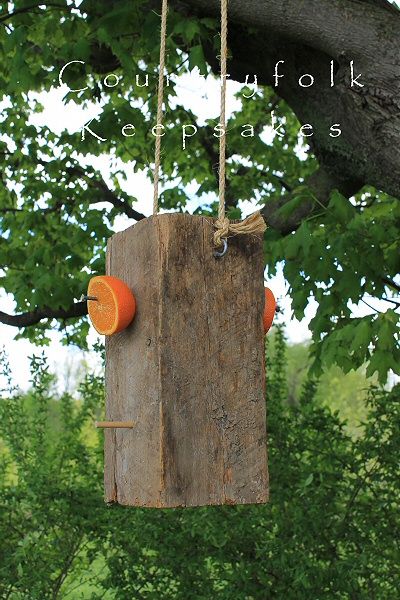 Hopefully I'll see the little guy flying around with a napkin tucked under his chin in search of my good eats offering.

As far as weather goes, we are well behind where we should be. My lilacs are just starting to bloom. But that didn't keep me from clipping a few and putting them on my kitchen window sill.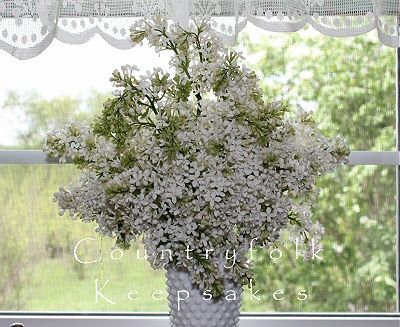 The rest of my day consisted of sitting in the Adirondack chair and watch spring unfold around me.

Ahhhh.

Simplify, Simplify, Simplify...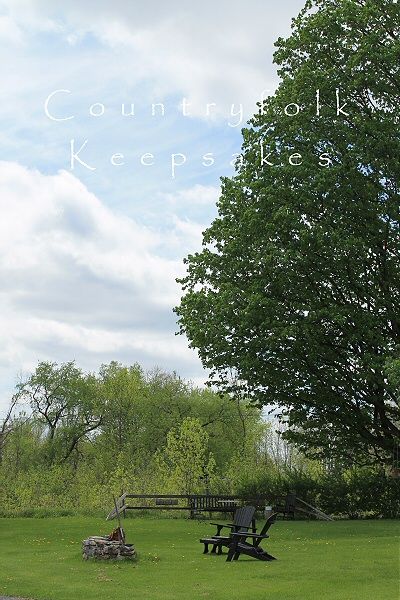 Happy Sunday, everyone.
Remember to go outside and get some fresh air.

:> )