next month I'll be "celebrating" being another year older. Ugh.

While most women ask for jewelry, perfume or other girly things, all I'd like is an antique double barrel shotgun.
No, not to use on anyone in particular. *wink*wink*
Just to hang on our wall as a decorative piece.

Well, as I did my usual, daily "Craigslist" search, I noticed there was a "living" estate sale near us. So my sweet hubs and I moseyed over to have a look.

Well, guess what we found???!!!
YaY!!!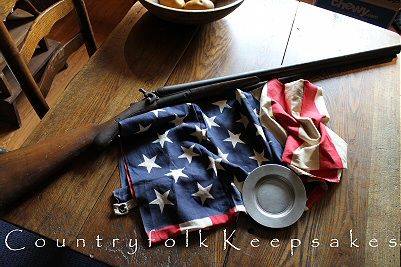 He bought me an early b-day present!!!
YaY again!!!
I don't mind getting old now!
Well, that's a bit of a fib.




How I love that man of mine!!!

:> )