When I started my Countryfolk Keepsakes business, I wanted to give my first dollie I made to my mom.

Truth be told, I had no idea how to use a sewing machine. But my love for creating primitive dollies surpassed my inability to sew.

There she sat on a little chair in my mom's living room. Other dollies I created were next to her keeping her company. I scooped them all up and brought them back home.

My first dollie I created now sits on my church pew. She may look lonely but she isn't.
She's filled with lots of love and memories.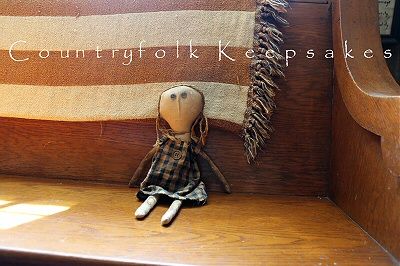 :> )