Boy! I can't believe Christmas is a little over three weeks away!

I was hesitant on decorating like I do. But I know my parents wouldn't want me to wallow in sadness missing them this holiday season. So I won't. ♥

I started with my little Americana tree. This tabletop tree was my mom's. Although slightly battered and extremely crooked, I was able to prop her up and decorate her in a little Americana glory.
I think Mr. Franklin is pleased too.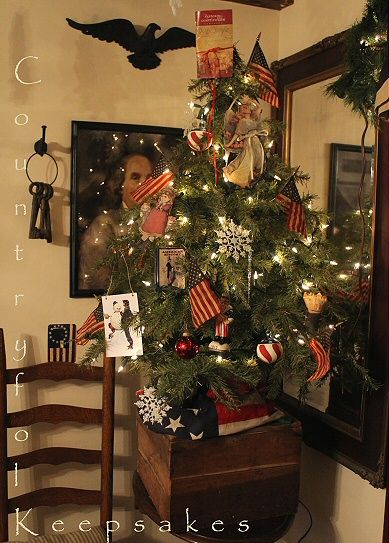 What better tree-topper for an Americana tree than a United States (pocket) Constitution. Perfect!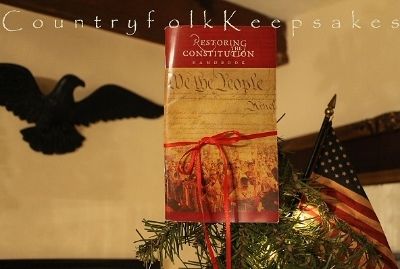 The past few months I've admired those really skinny "pencil" trees. They aren't like the skinny scraggly alpine trees. These are skinny yet full.

So I decided to go for it!!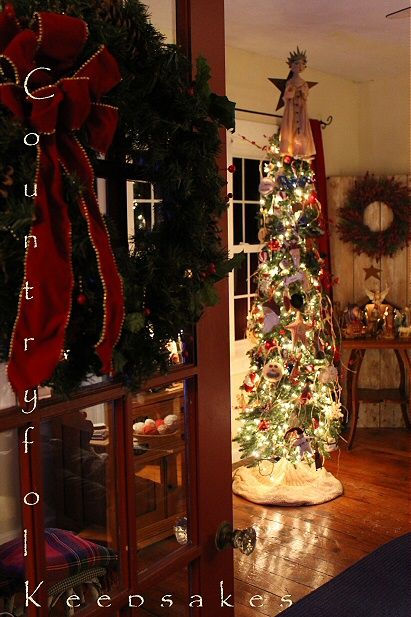 I must admit, I liked it. But I wasn't really loving it like my old, slightly chubbier tree. But it is starting to grow on me.
Even though it took me the same amount of time to string the lights and decorate it, I LOVE the room we still have in our living room!!

So I'm off to do more holiday decorating to make my parents proud.

I'll be back with more photos.

Remember to be merry and bright.

:> )