My sweet hubs and I decided to start our faux tin ceiling kitchen project yesterday.

Our first hour consisted of trying to get our chalk lines snapped on the ceiling. With the odd shape of it our measuring and math skills were definitely something to be desired. ((giggle))
Just call us Dumb and Dumber. We were amused at our stupidity and laughed uncontrollably the whole time.

Then as I was posting a comment on Facebook I heard my hubs yell out, "Awwww, I'm the dumb *ss!!"
So he figured out his fuzzy math and we corrected the mistake.

The faint chalk line was our original one. Neither one of us were liquored up when we did it. But by the look of that chalk line, we should have been.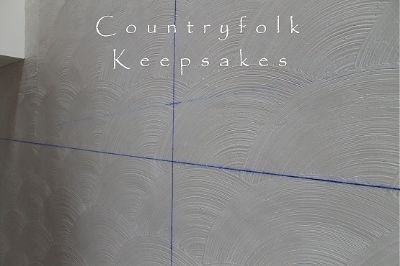 For some reason I had blue chalk marks on my back. Still don't know how that happened.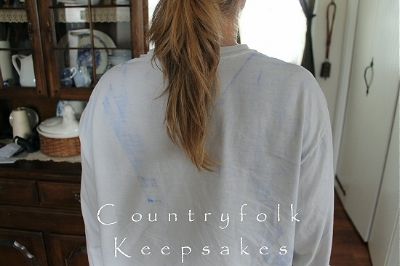 Then we slowly put up the tiles and continued to laugh the whole 8 hours we worked on it.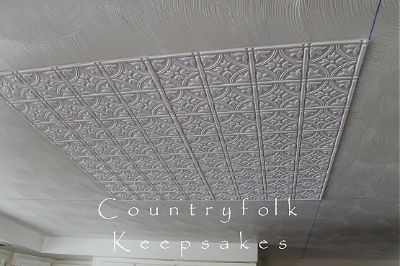 Man, I can't even begin to tell you how we cut some of those tiles. Upside down and backwards... it was nuts!!!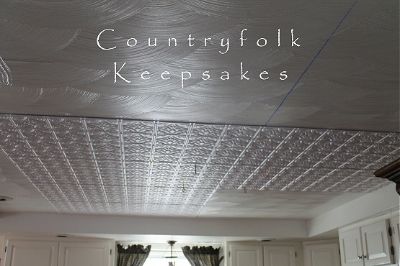 So we still need to finished the tiles along some on the perimeter. We also need to put up the crown molding.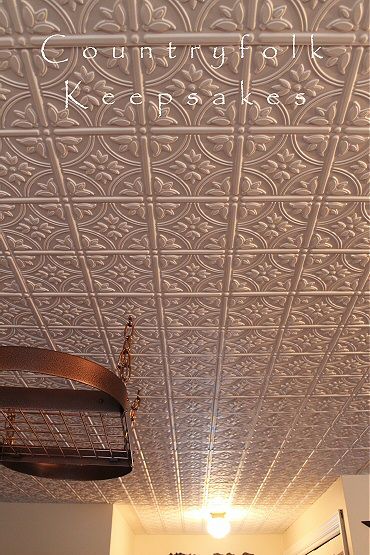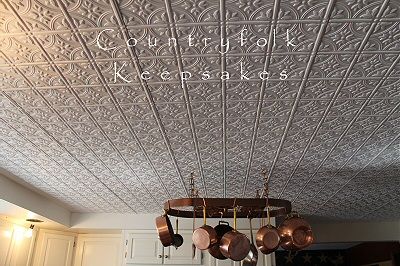 But we are extremely happy with how it looks so far.

I'll keep you posted and share photos when it's finished.

:> )