Alrighty then, here we go...

First let me say type, these samples are just a sample of what I'm waiting on. So let's call this the "first batch."


L to R top row: Formica 180fx Calacatta Marble/etchings finish, Wilsonart HD Deepstar Slate/mirage finish, Formica Laminate Argento Romano/etchings finish.
L to R bottom row: Formica 180fx Jet Sequoia/etchings finish, Formica 180fx Soapstone Sequoia/honed finish.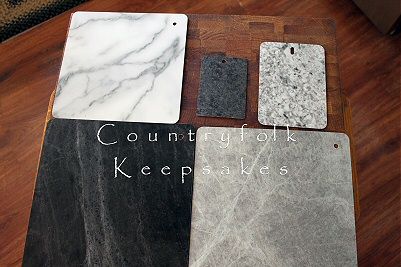 I really loved the Jet Sequoia. It looks like black soapstone. Perfect for this old farmhouse.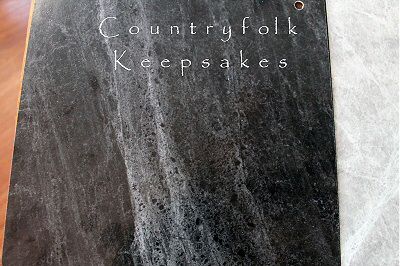 That was until I saw the dreaded fingerprints and smudges!! See the spots?
ACK!!!!




Heck, my fingers weren't greasy and yet they left marks!!
See more?
Double ACK!!!
I really didn't want to. But I had to 86 it.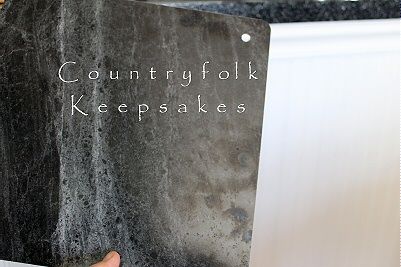 My second choice was the very pretty Deepstar Slate.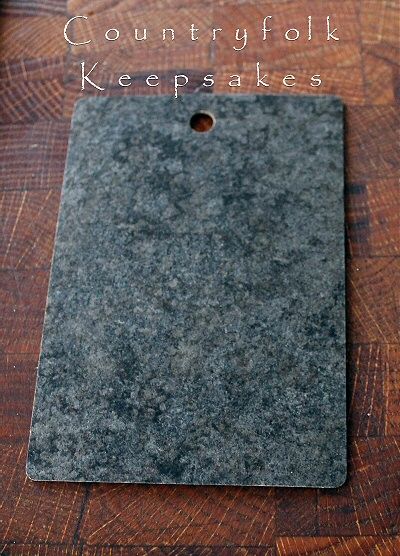 That was until I read everyones complaints online with dark, shiny laminates and how it shows fingerprints, smudges, scratches, dust... more so than a lighter laminate with a matte finish. Jeepers, you would think after living with this black, shiny Rustoleum transformations countertop I would know that by now. Hey, I was in denial.

I can't believe how difficult it is to choose a basic laminate countertop. I am torn! I love the contrast of the light cabinets with a dark countertop. But I strongly dislike trying to keep it clean, shiny and smudge free. Man, I can't imagine trying to pick out a pricy stone countertop. My head would explode.

So that was round one. I'm waiting on two more batches of samples so I've got two more rounds to go. Hopefully in the end, I'll end up with a knockout!

**ding**ding**ding**

:> )