When we lived in the burbs we'd get 300-350 kids on Halloween night. So I would go all out and decorate both inside and outside.

I would wear something silly when I answered the door too. Heck, I had more fun than some of the kids.

Unfortunately, we have no Trick or Treaters out here in the sticks. That is one thing I dislike about country living. Oh well...

So I've dwindled my Halloween decor down. Some are handmade by dear friends and some are store bought. But what I have continues to makes me smile.

Here are just a few...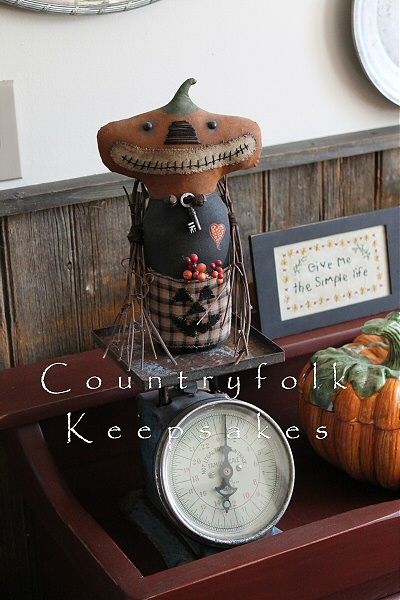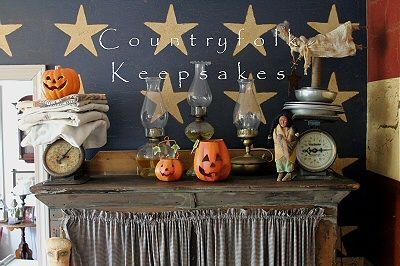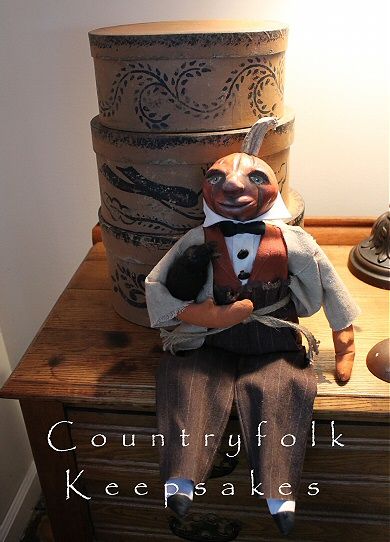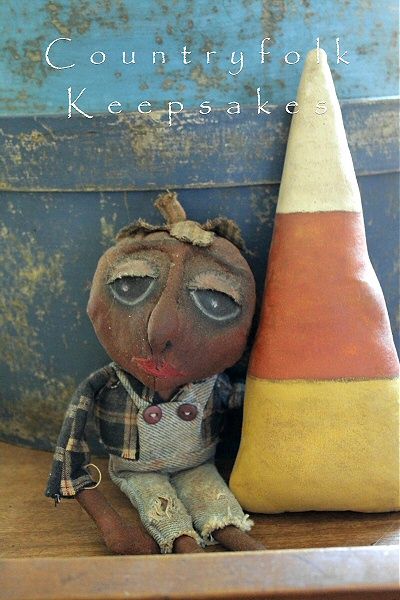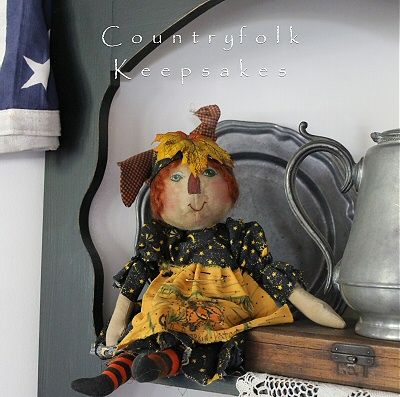 I never tire of the Groucho Marx nose, glasses, eyebrows and stache. I crack up wherever I put them.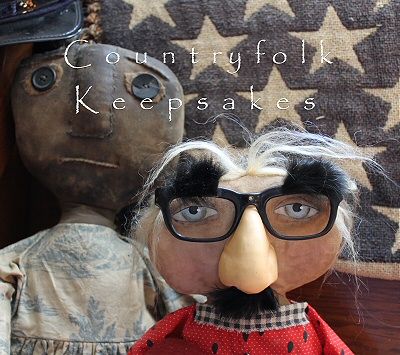 When I was a little kid, my mom put a small, plastic witch out every Halloween. I can't remember a Halloween when I didn't see her. I used to like to twirl her little legs around.
Then I got older, moved out and forgot all about her.

After my mom's passing, my sister and I had to clean out her home.
I opened up the large bin marked "Halloween" and started to go through it.

At the bottom of the bin, there she was!! Worn, but still intact. As I picked her up I can't even describe the flood of emotions I had. I am so very grateful my sister didn't mind me keeping her.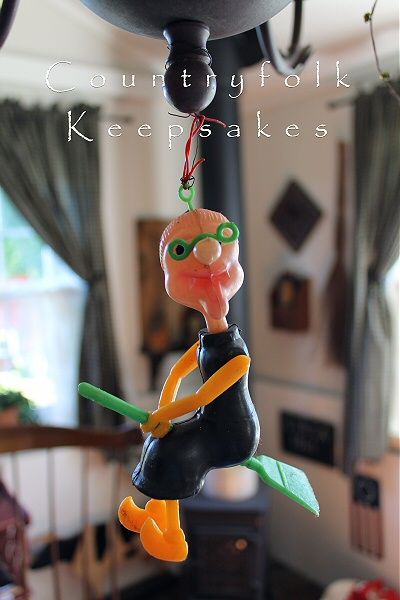 She will continue her yearly Halloween flight right here where she belongs at the ol' Countryfolk homestead.

♥