But I'm throwing tiny, tile "stars" around like a Ninja and having a blast!




I still can't believe most of my Listello tiles were broken except for six which was the exact amount I needed to tile behind the kitchen sink!
♥
Thank you, Lord.
♥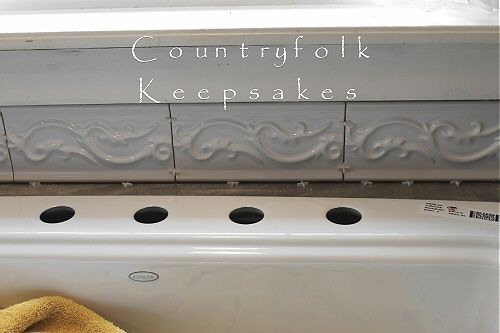 Well, I've got the tiles up with ceramic adhesive and I don't think they're coming off. **fingers crossed** Tomorrow, I grout. Again, having no idea what the heck I'm doing. But I'll figure it out.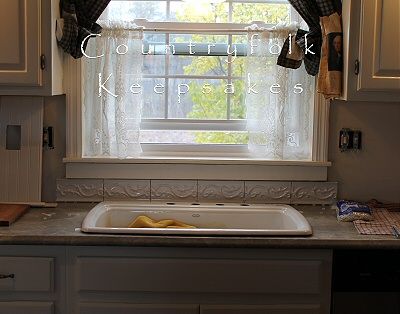 My sweet hubs will work on the plumbing and hook up my new cast iron sink tomorrow. YaY! I'm looking forward to doing dishes!! Did I just type that?? Who am I?!

I also need to measure and cut the new beadboard. That should go fairly smoothly since I've done that before.

Tomorrow is Halloween October 31st and that means I'll have new offerings on Early Work Mercantile! Woo Hoo!!

I've made something VERY special and close to my heart.
I haven't made this in a few years, so I'm excited!!

Well, time to get back to work.

Happy Friday, all!

:> )