Okay, not really. I still need to swap out two more light switches. But it's close enough to being done.

Changing out the outlets and light switches were a big pain in the "you know where." I totally understand now why electricians get paid what they do.




I am EXTREMELY happy with my Formica Soapstone Sequoia laminate countertop! The finish is fantastic and is a breeze to clean! YaY!!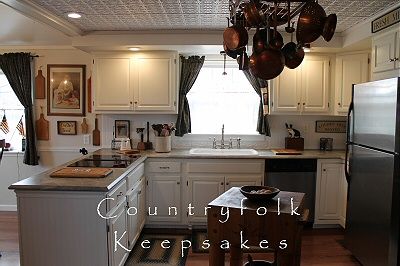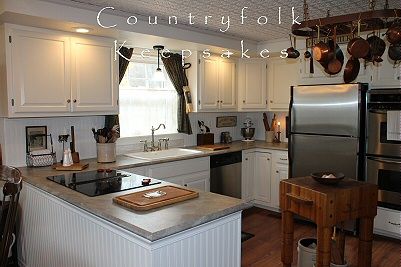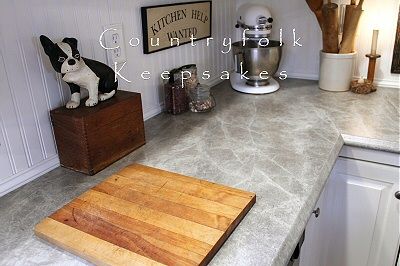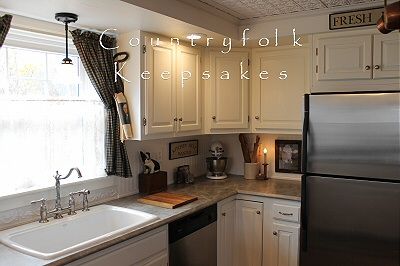 Here's the one seam. It's definitely not as noticeable as I thought it would be.




Here's those pretty listello tiles and my new cast iron sink. I absolutely LOVE my new sink!!




I have to admit it... This Kohler sink rack is the best 70 bucks I've ever spent. Yes, I b*tched and moaned about spending the money on a rack. Hey I'm frugal, what can I say! ((hee-hee))

If you don't have one for your sink, you must get one!
Go ahead, I'll wait right here for you to come back. But make it snappy.




As I looked around my kitchen, I couldn't help but think about all the changes I've made.
Come take a stroll with me... Here is how the ol' Countryfolk kitchen has looked over these past 15 years.

When we first moved in I immediately painted over the light mint green walls with a more neutral color...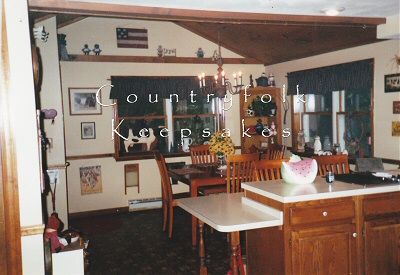 Then I decided to paint the cabinets barn red and darken the walls.
As much as I loved this look, over time I felt it to be a bit too dark and somewhat gloomy. So I had to lighten everything up.




That I did! Next, I used the Rustoleum Countertop and Cabinets Transformations kits.
I also painted that 1776 Americana flag on my peninsula. It's still there. I couldn't bring myself to paint over it so I covered it with beadboard.




Then I decided I wanted a white kitchen for more of a timeless, farmhouse kitchen look...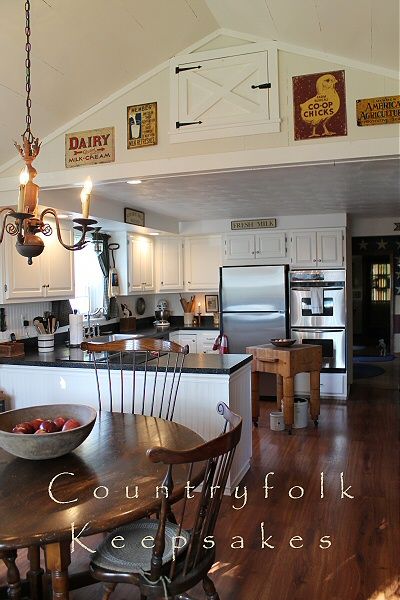 Ooooh, I can't forget about beadboard wallpaper on bi-fold doors project and the tintile ceiling project too...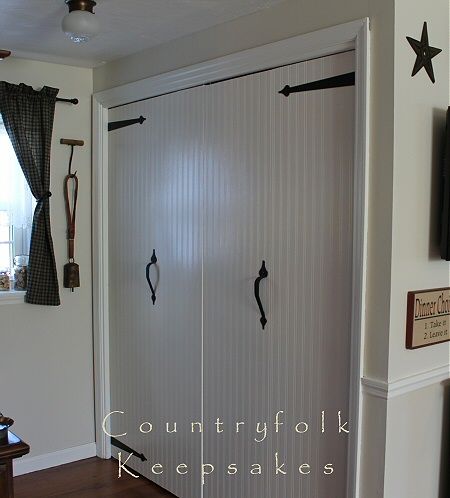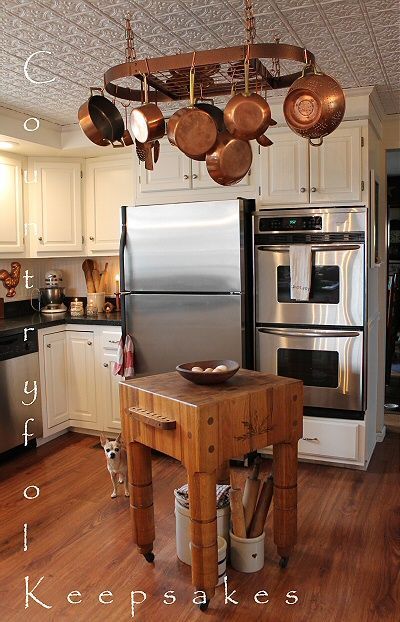 But when the countertop transformation kit I applied started to wear, it was time for a new countertop.

That's where Formica's Soapstone Sequoia laminate countertop comes in!




Man, over these past 15 years I've put a lot of blood, sweat and tears into this kitchen. But if I had to do it all over again, I would. (And as often as I change my mind, I'm sure it will happen again. But we'll keep that between you and me)
I'm so glad my sweet hubs doesn't read my blog.
((giggle))


Happy Saturday, all.

:> )