Many years ago, I was on a kick where I was painting vintage furniture.
Then (for some unknown reason) I started to feel guilty about painting a perfectly fine piece of vintage furniture. You know, the whole trying to preserve a piece of history thing. So I stopped.
Well, I'm back in the saddle again, baby!!

I've lived with this vintage hutch for a little over a year and have come to the conclusion that I need to paint (and slightly distress) it.
It's looking like the "big, brown turd" we had in our living room. That was how I "lovingly" referred to the gigantic, out of place, brown sofa we had in our living room. Oh and did I mention that was the sofa my sweet hubs picked out? Never let your sweet hubs pick out a living room sofa. Period. Lesson learned. ((giggle))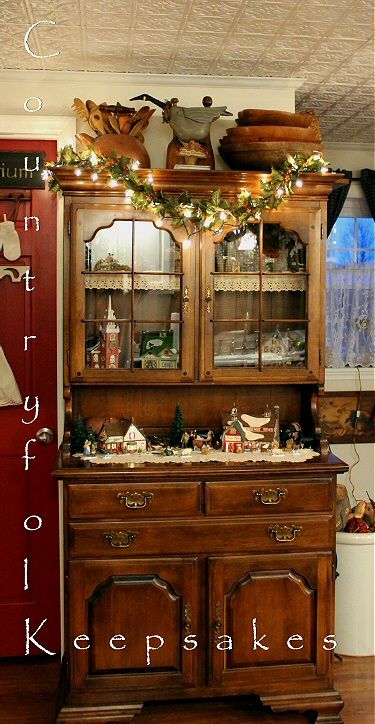 The natural wood is just too dark for my light kitchen.
Now... What color do I paint it????
Hmmm. Well I'm thinking red is out because the door it sits next to is red and that could be red overkill.

Here is a red painted hutch kind of similar in style to mine. But again, not the color I would choose for my hutch. But it does look nice painted.

Ooooh and I'll have to get me some new knobs and bin pulls. YaY!




I'm thinking more of a linen, beige or light taupe color like this:




I love the color of this door.




Actually, if I stick with the kitchen wall and trim color, Sandstone Cliff is the darker color that coordinates best with them.




Coliseum Marble is nice too.




If anyone has a suggestion for paint color and brand, please pipe up and throw in your two cents.

If I start feeling guilty I'll have to think back to how lovely my vintage dark pine dry sink came out.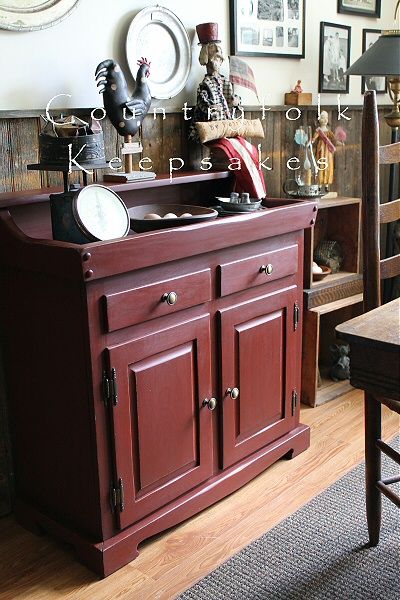 Remember the before?
Holy schnikes!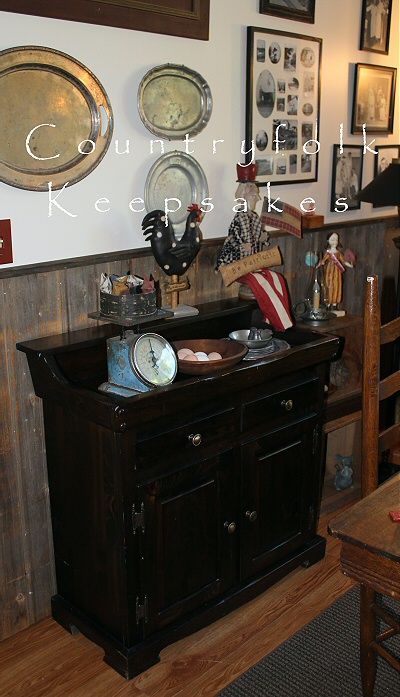 Yes. Sometimes it's wise to paint vintage furniture.

Happy Tuesday, all!

Be merry and bright.

:> )