at the Countryfolk Keepsakes homestead!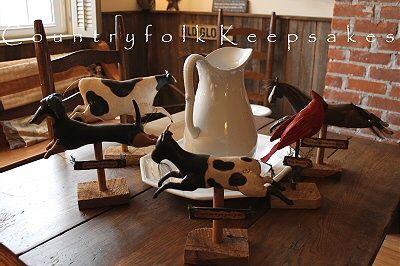 Well, actually it's 32 degrees with a chance of snow showers. But in my mind spring is in the air!!

I just put the finishing touches on some of my barnyard critters and thought I'd snap a quick pic.

They will all be offered on Early Work Mercantile the evening of March 31st. Hope to see you Thursday night!!

Happy Tuesday, all!!