Besides dough boxes and candle stand tables, tavern style tables are one of my favorites.
Well, as I was scrolling through Craigslist the other day I spotted a set of three (coffee table and two end tables) someone was selling. THREE!!!
After I calmed myself down, I contacted them asking to have a lookieloo.




So hubs and I headed over and sure enough... JACKPOT!!
Not only are they beautiful; the sweet, older couple told us they had them made for their home. They are rock solid, too! Didn't even quibble about the price. It was a great deal!

I think my hubs is happier than me because as he lays on the sofa, he'll no longer have to try to look over the dough box I had in front of it. Sure it looked fantastic, but so impractical for us him. (Hey, impractical is my middle name)

No need to tell you I was like a little kid in a candy store as I started moving furniture all around. I'm still moving furniture all around but here's a quick peek at ol' Ben's corner.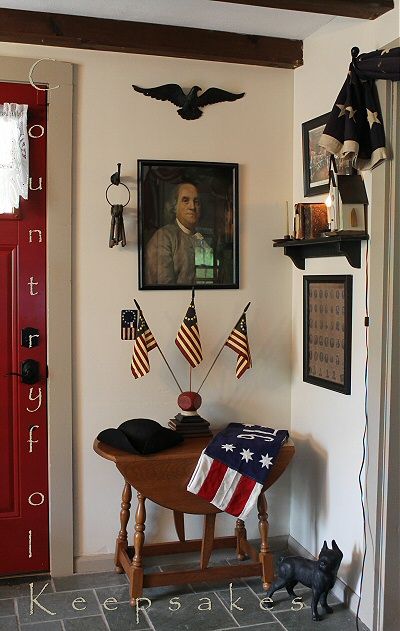 As I stood there staring at the chipped and cracked slate threshold it hit me like a ton of bricks!! I know what needs to replace this slate threshold... BRICKS!

Remember a few years back I was on the brick veneer kick? The company shipped me a bunch of samples. Of course now I can't remember where the heck I put them. Ack!

Boston Mill was the one I picked to put on the wall behind our wood stove. But the cost is what brought me back down to earth and into reality. So I decided to pass.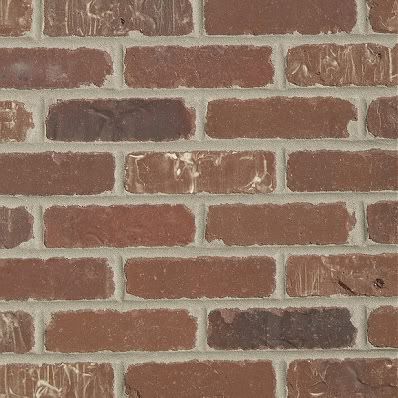 But this time I'd only need a couple of boxes. I would do a herringbone pattern like this guy did.




I think our Founding Fathers hanging on my walls would approve.

So when I showed my sweet hubs the photo, I asked him if it was something he thought we could do.
"We?????" He asks. "I hope you have a frog in your pocket."

If you're referring to the one with eye glasses and goatee??? Why yes, yes I do.((giggle))

Happy Saturday, all.

:> )