Got the stain down.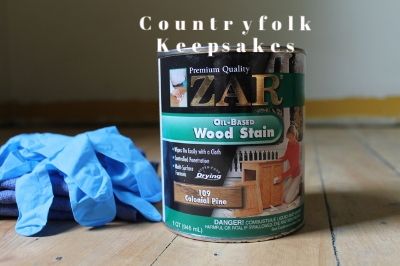 Zar's Colonial Pine is a great color if you have old wood floors and want to bring out their character and charm.

I thought about putting down a wood conditioner first. I actually had the can in my hand when I made a sandpaper run. But then I thought... with a 150 pine floorboards, why would I want to even out the stain? Heck, I want to enhance and embrace the marks, stains, knots, streaks, dings, blotches and digs. If we were 150 years old we'd have marks, stains, knots, streaks, dings, blotches and digs, too! So I put the can back on the shelf and walked away. I'm glad I did.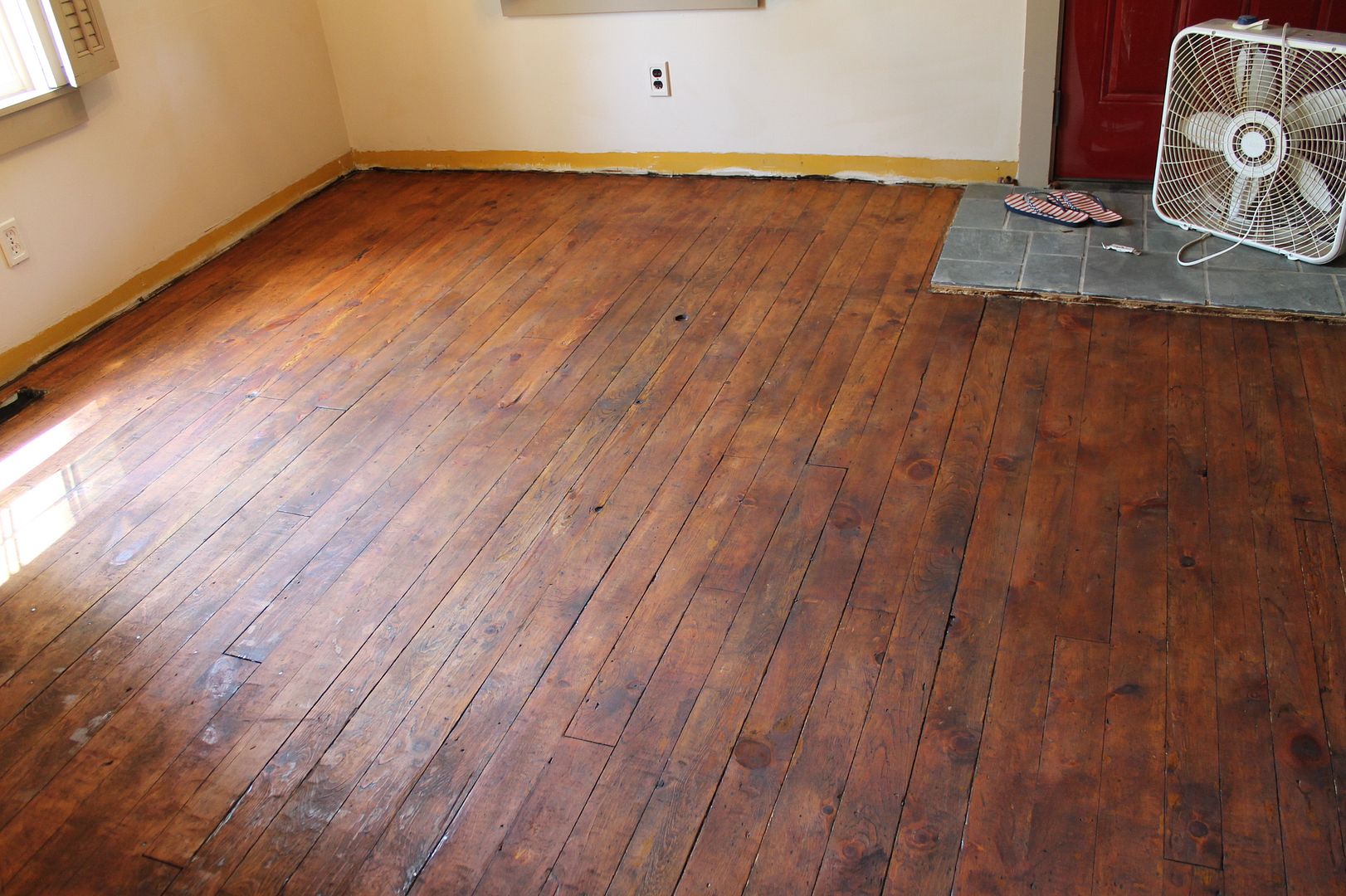 After seeing this photo, I just realized I need to swap out that brown outlet with an off white one!
I've gotta dig through my stash of outlets. Yes, I have an outlet stash.
Sad, but true. ((giggle))

Tomorrow I'll apply the first coat of clear, satin poly. I need to do that three times. In between the drying time I'll need to lightly sand. It's a lot of hard labor, but it's so worth it. Especially knowing I did it all myself. Very rewarding.

But this heat and humidity we're having is rough. After applying the stain by hand with a cotton cloth for three hours, I removed my latex gloves to find dripping wet hands with prune fingers. Pretty gross.

So I've decided to refinish the living room pine floorboards in September. It's just too dang humid. Now there's no guarantees I'll stick to this plan. Seeing one side done and the other side not will drive me batty.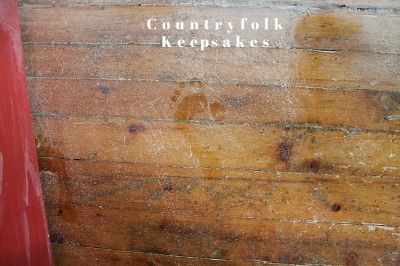 I didn't realize clear poly on old pine floors turns them an amber color over the years. Which is why I went with a stain this time around. Don't get me wrong, they are nice. Just a little too orange-ish for me.

That's it for now.

More at eleven!
(Nah, I'm just pullin' your leg. I'll be counting sheep at eleven.)

Happy Thursday, all!!

:> )