Woo hoo!!!
Got all the red doors painted Revere Pewter!




I was pleasantly surprised to see I was able to cover all the red with one coat of primer and two coats of paint. Yippee!!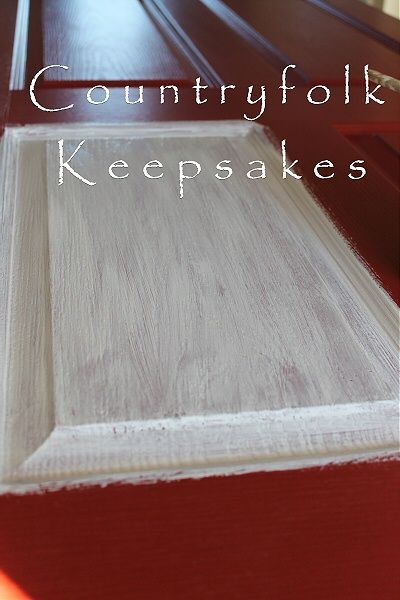 But after getting everything painted, my black plaid homespun curtains just didn't look right. I chose the Revere Pewter color to compliment the buffalo check curtains I made this spring. Or was it summer? Who knows? I can't remember when I made them.

My master plan was to put up the black homespun curtains for the wood stove burning months because of the soot that gets all over everything. But that idea went out the window when I saw how icky poo-poo they looked. So hopefully the soot won't be that bad. Please, let me try to convince myself of that one.

I'm still deciding on whether I need to shorten them a little more. What a pain in the dupa.
dupa = *ss in Polish.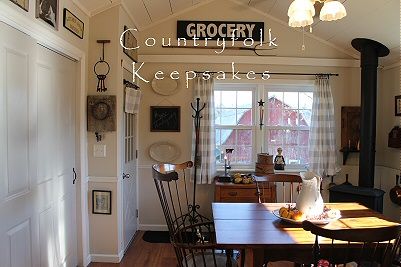 Ummm, I did have a bit of a meltdown this morning... Make that a major meltdown when I couldn't find where I put away the buffalo check curtains I made.

I was completely panic stricken thinking I somehow accidentally tossed them out. Was that possible?? Heck, anything is possible with me. I kept thinking, all that hard work... gone!!

My sweet hubs felt so bad as he watched me frantically run around the house looking for them (oddly enough very similar to the way Stella was running around looking for her little green ball the other day hmmm...), he jumped in to help in the search.

About 2 hours later I found them neatly hanging in our bedroom closet. Huh?! Why the heck did I do that?? I usually just wad or ball stuff up and cram them in a drawer. Nope. Not that time. Oh well... I'm just grateful I eventually found them.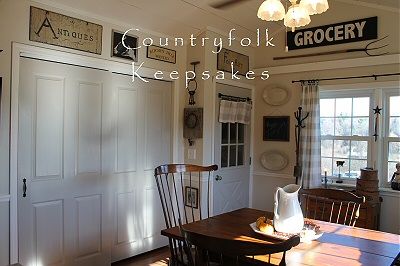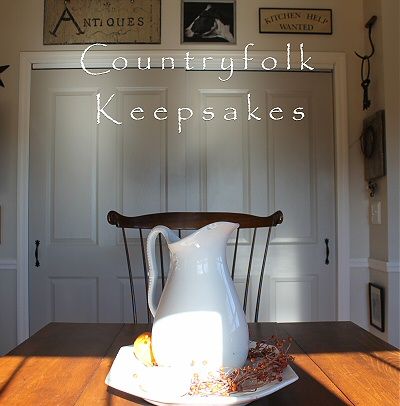 I took a piece of old barn siding and made this to hang our keys on. How I love old wood.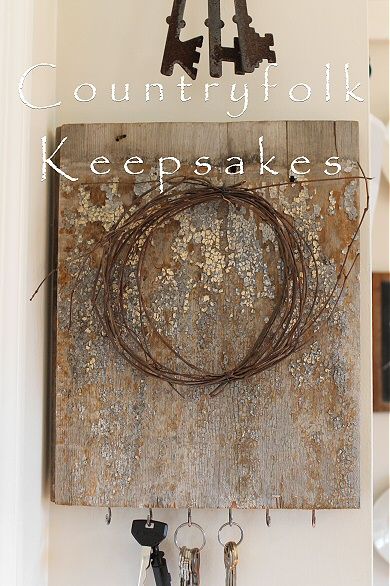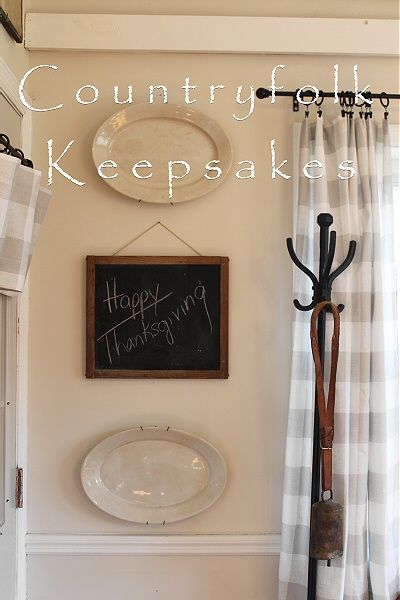 This is the first time I've used Benjamin Moore paint. My only complaint is I do not like their satin finish. It is way too shiny for my taste. I foolishly based my choice on Behr paint finishes. A tough lesson learned.

So now it's time to kick back and wait for the big snow storm that is supposed to hit us. YaY!!

Happy Saturday, all!!

:> )