The other day I went to a house sale that was PACKED with just about anything you can think of. Actually, it was even too overwhelming for me. But I managed to grab some wonderful goodies and got yet another fantastic deal on something I've been looking for for quite some time.

Since I'm into collecting copper I was able to find a few pieces to add to my copper stash.

Like this cute candle stick holder.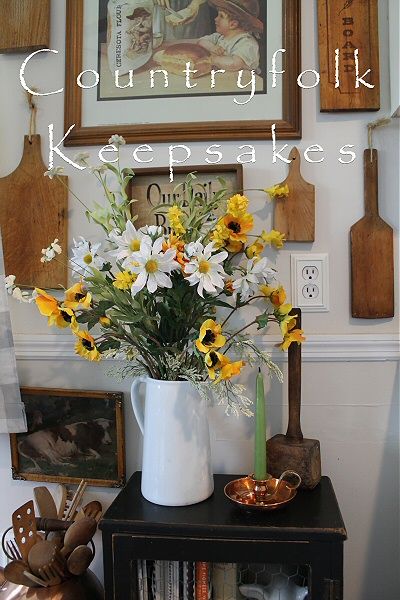 Some wee molds.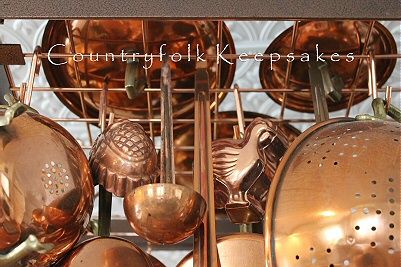 And this awesome old Revereware mixing bowl.
(My reflection is giving you a thumbs up)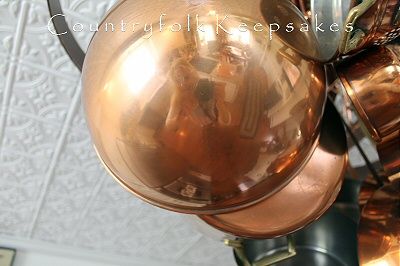 Then, tucked away in the back of the old attic was a box of what I've been looking for! At first I wasn't sure, so I reached over and grabbed a piece. Sure enough it was a box of Pfaltzgraff White Heritage dishes! I've been looking for more pieces to add to the set I have from my parents.

Needless to say, I jumped on the box like Daffy Duck did when he saw the pearl.



Even better, this setting for EIGHT was an older set (made in the U.S.A.) and in mint condition! The three boxes contained dinner plates, salad plates, cereal bowls, soup bowls, cups/saucers, salt & pepper shakers, gravy boat, a creamer/sugar bowl and veggie bowl. All for... Ready for this??
35 bucks!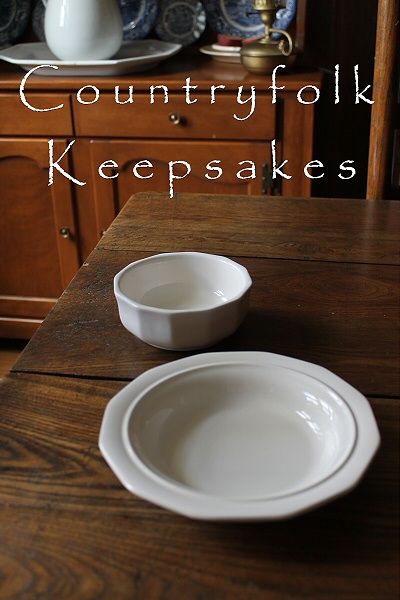 These classic white dishes are perfect for that country/farmhouse/cottage look. I remember as a kid back in the 70's how excited my mom was when she got her set. I guess the apple doesn't fall far from the tree.

Also in the boxes were these two pretty (made in Japan) vintage sugar bowls. Heck I no longer consume table sugar but I think I'm going to start collecting pretty, white sugar bowls.
The one is rather large for a sugar bowl. But it has the little opening in the lid like a sugar bowl. Who knows??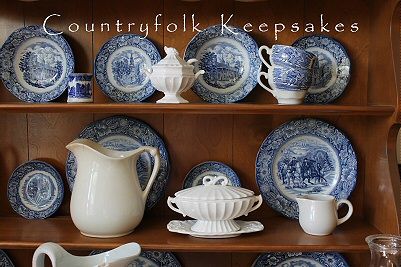 After I left that place I thought to myself... The next time my sweet hubs complains about too much stuff in the ol' Countryfolk homestead, I will remind him of the "happy hoarder's house" and tell him to put a sock in it. ((giggle))

Happy Saturday, all!!

:> )