Well... Let's see. Where to begin.
Our plan this summer was to have the small, crumbing stone front porch that was built circa 1940, demoed and our dream wrap around porch built. Back then the concrete fake brick facade was also added to the lower portion of the farmhouse. I was never a fan of the "brick." I believe when they added it they were going for an Arts and Crafts look.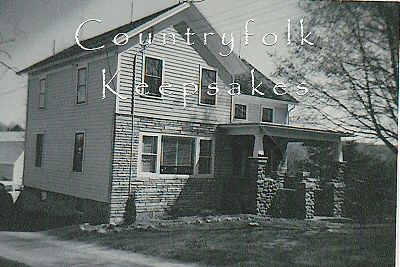 Here's how it looked when we first moved in. You can see the water damage to the left of the flag.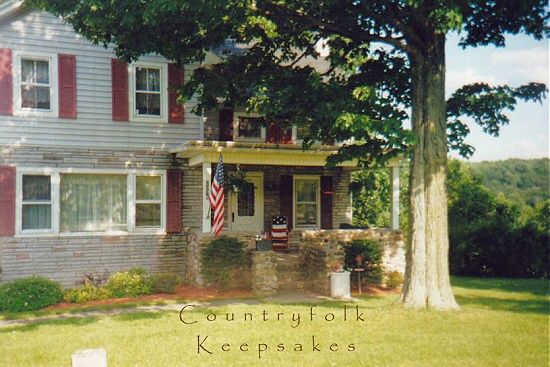 But as many of you know, doing renovations on an 1800's farmhouse can mean (as the old saying goes), "opening a can of worms."
The can was opened and the lid wasn't going back on.

Here's our front porch prior to the demo.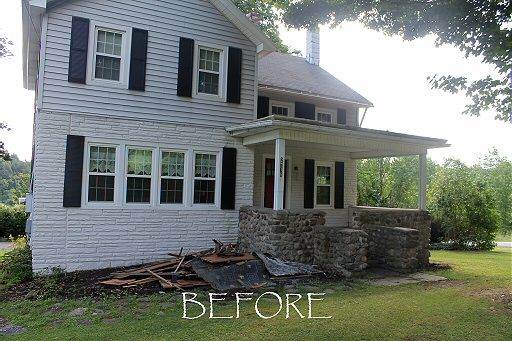 Demo day for the stone porch. While I was curled up in the fetal position my sweet hubs was calmly chomping on Simply Cheetos.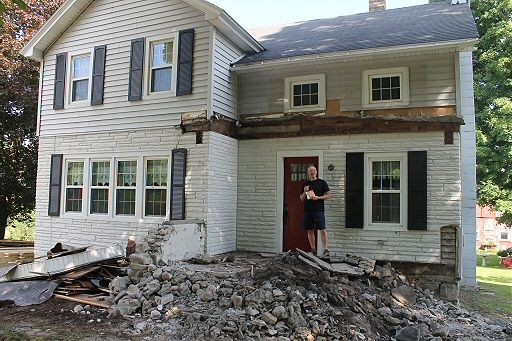 Porch footings were set.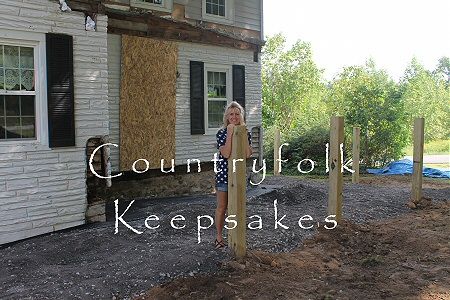 And then the "fun" began.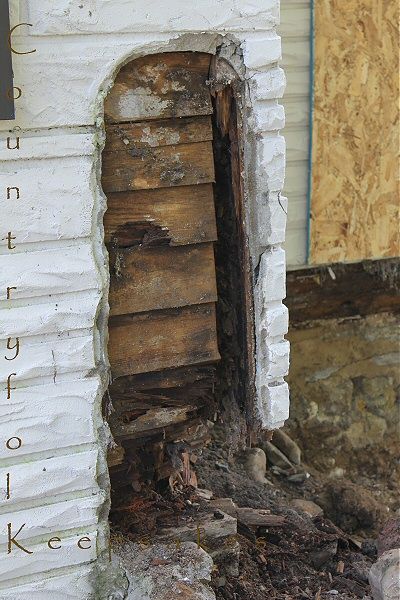 Underneath all that "brick" was rot.
So it all had to go. This is how it looked shortly after...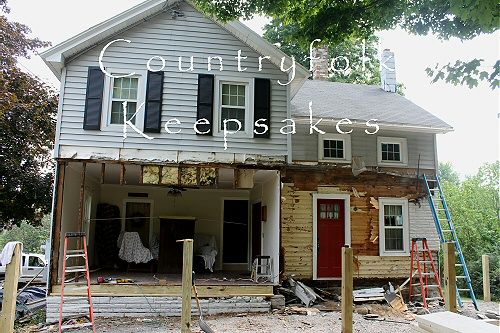 Needless to say my panic attack was justified. Thank the good Lord above we have an amazing crew of four young men and Matthew promised me everything would be fine and that they would "button it up tight." He also said he has seen worse. Holy schnikes!!

Our farmhouse was basically an open stage to passersby.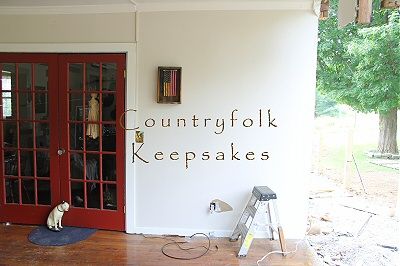 I could have performed Countryfolk Keepsakes version of "Hamlet."
To be (an exterior wall), or not to be. That is the question..."




After what I was witnessing, I thought it appropriate to leave this one sign up in the now wide open living room...




Once the crew got our exterior wall back, they have been able to continue this amazing transformation of our wonderful old farmhouse.

It isn't complete. Still needs railings with turned spindles, a step and skirting. But I wanted to share photos of how far it has come!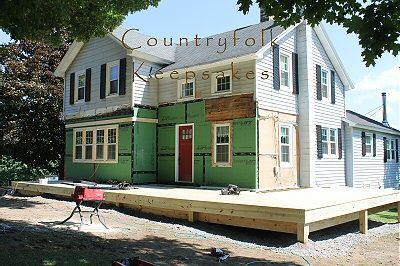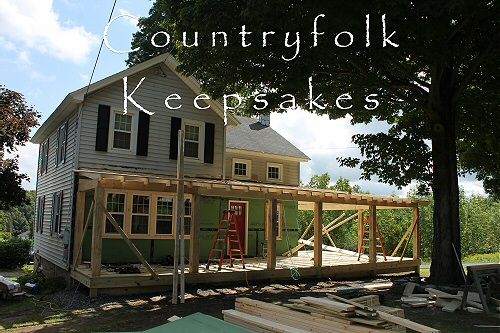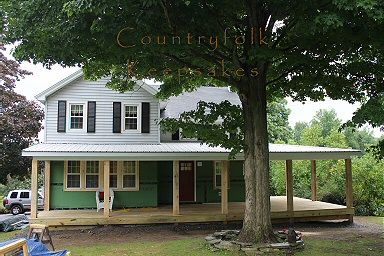 The interior living room wall needs drywall. We plan on doing that today.
Even Gracie and Stella are exhausted from the chaos.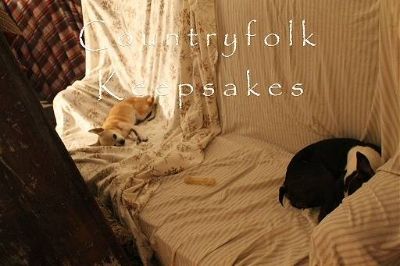 So that's what's been going on and why I haven't been able to create as much as I should.
BUT I was able to squeak out another set of my Folk Art Pumpkins. They are available on Early Work Mercantile.

Click on the button below to have a peek.





I'm also working on a wonderful Maple Leaf head doll!
I'll keep you posted.

:> )