is with paint. But another inexpensive way is with an area rug! Better yet, one that's on sale!!!
Man, I have been wanting to change out the navy area rug I had in my favorite room in this old farmhouse, my American flag wall room. But my frugal self kept putting it off.
Then I received a flyer in the mail over the weekend from "At Home." I opened it and saw the perfect rug for that room!! Then I read "30% off all rugs." AND since it's my birthday month, I would get an additional 15% off!
Well, it doesn't take a rocket scientist to figure out I made a beeline to our closest At Home store!! After digging around for what seemed like an eternity, I found it! Got the last one, too! I wrestled that 9'x7' rug out of that place like Rulon Gardner.

Got her home and I am absolutely tickled with the result! Not bad from under a c-note!!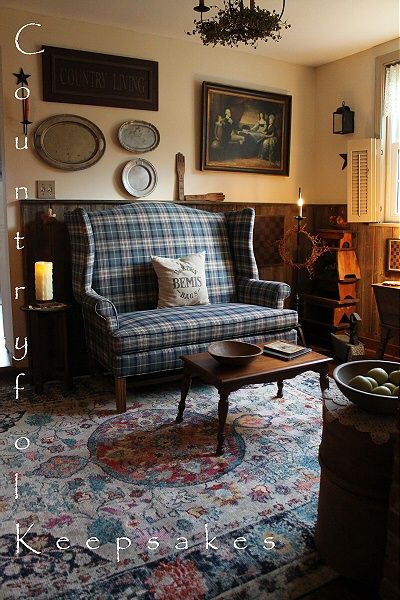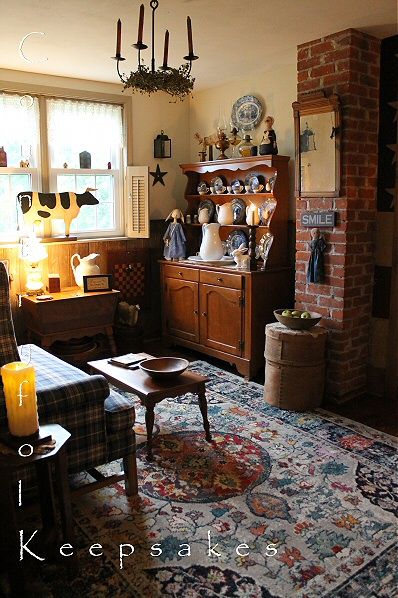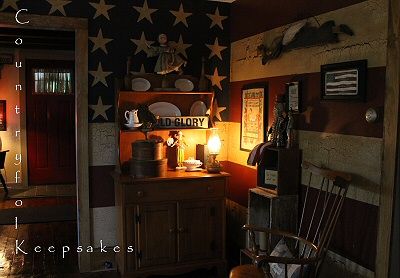 Sure the navy blue rug is nice but... Eh. It's nothing to write home about. Also made the room look even smaller than it is.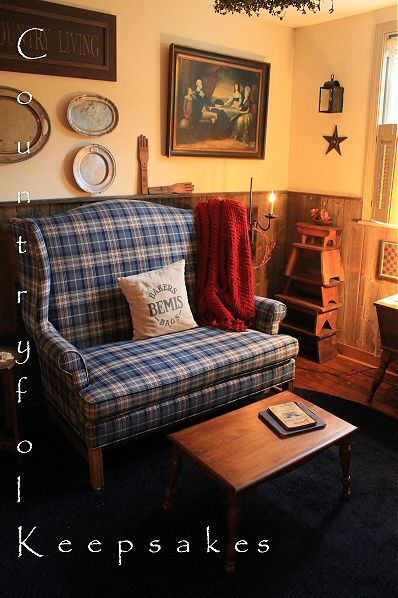 As you can see, little Stella loves it, too.
Of course she does. It's just a matter of time before she's dragging her butt across it. ((giggle))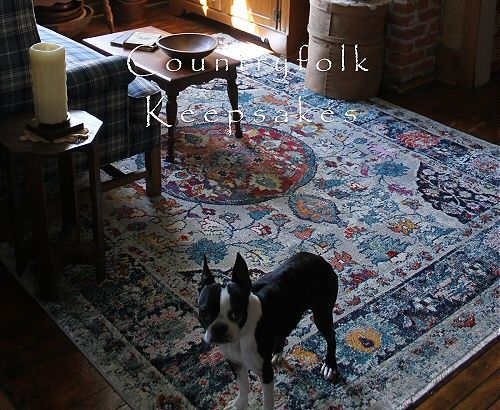 Until next time...
:> )