Every year I get tons of hits on my blog for this cookie recipe. So I thought I would re-post it for some of my new regulars.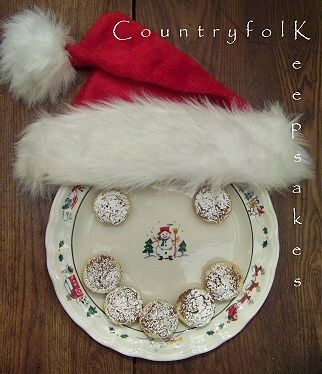 If you have a hankering for a buttery, cream cheese crust cookie with a gooey mix of brown sugar, butter and walnuts inside (and who the heck doesn't?), this cookie is for you!


TEA TIME TASSIES
Dough:
Two 3 oz pkgs-Cream cheese (softened) Note: I use one 8 oz. package instead.
1 C-Butter (softened)
2 C-Flour


Mix all ingreds. (Chill dough for a few hours so its not so sticky to work with.)
Roll dough into small balls, place and press into mini muffin tins to form lil' "crusts".

Filling:
2-Eggs
2 Tbsp-Butter (melted)
1 ½ C-Brown sugar
2 tsp-Vanilla
Pinch of Salt
1 1/3 C-Chopped walnuts (I've also used pecans, they are just as tasty)

Spoon filling into individual muffin tins. (Don't overfill) Bake at 325° for 20 minutes. Gently remove each with a knife tip. Sprinkle with confectioners sugar while still warm.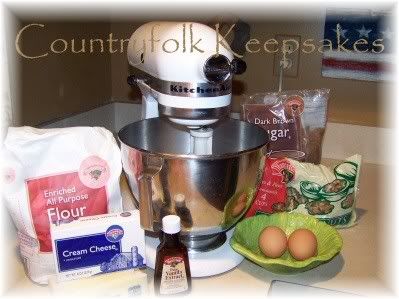 Cream your butter and cream cheese.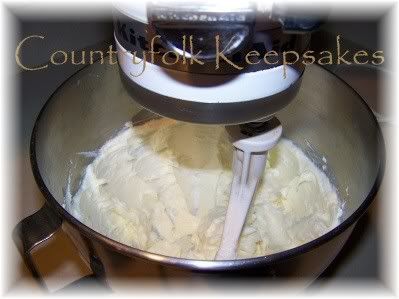 Add your flour to form your dough.

Oh man, this is the tedious part, pressing out the dough into those mini muffin tins. Since its a tad sticky, stick your finger in a lil' flour before you press out your crusts. Works like a charm!

Now its time to mix up the goopy filling. Pure sugar heaven!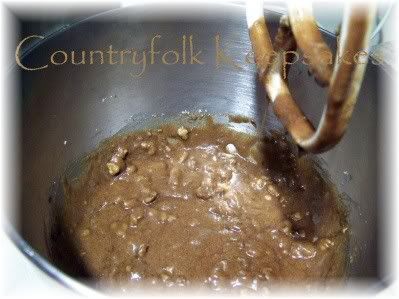 Spoon the mixture into each lil' crust. I use a teaspoon and it still gets all over the place.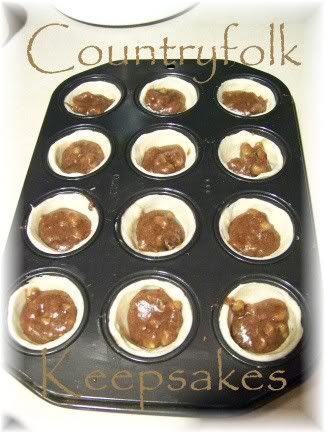 After comin' out of the oven, let them slightly cool. Use a knife tip to gently pluck 'em out of there.

Finally, sprinkle a lil' confectioners sugar over them, hide 'em from your family and you're done!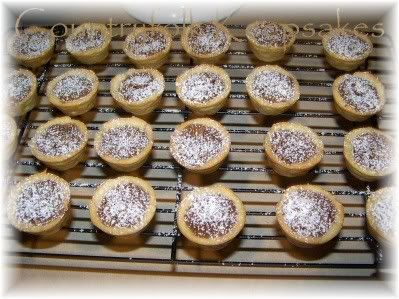 Enjoy!