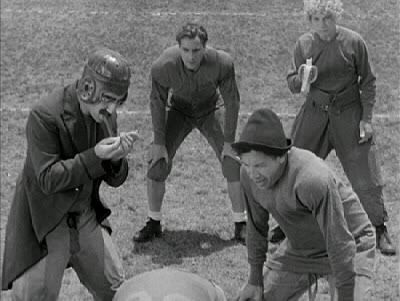 Well, tomorrow is Super Bowl Sunday. I'd be lying if I said I was a football fan but I do watch the Super Bowl every year. Not just for the commercials either.
Of course I'll be squeezin' for my home team, the New York Giants! Go G-Men. That is what my niece calls them. I am clueless.
Boy! Two teams from the northeast playing?! You know it's gonna be good.
Super Bowl Sunday is not only about football, it's also about eating foods that are really bad for you and not feeling the least bit guilty about it. "Hey, it's Super Bowl Sunday!" Right?? We all think that as we shovel cheesy, gooey heart cloggin' dip into our traps.
So what's my excuse for eating really bad foods - say on the 8th of April? "Hey it's National No Housework Day! So to heck with the dishes!! Let me eat my Fritos and M&M's in peace!"
I found this recipe the other day. I know it's heart attack food, but hey it's Super Bowl Sunday! **giggle**
FEASTY BREADED BACON
Ever get tired of the same ol' hum-drum, brittle, pan-fried bacon?? Well folks, try this recipe out!! Chances are you won't catch this recipe in any A.M.A. publications; however, it's super simple, oh so good and would make any pig proud!!
1 lb. Sliced Bacon
1 cup Flour
1 cup Brown Sugar
1 tsp. Black Pepper
Preheat oven to 350 degrees... Remove bacon from the package and separate into individual pieces. Place flour, brown sugar and pepper in a large plastic bag and mix thoroughly. Now, drop each individual bacon slice into the bag and shake...That's it!! Now, simply place each dredged piece of bacon on a cookie sheet, making sure they're flat. A pound of bacon should fit snuggly on your average cookie sheet... Slip the tray into the oven and wait approximately 10-15 minutes, depending on how crispy you like your swine!! Remove from oven, let cool and start a munchin'!!!
Enjoy the game tomorrow, folks! Ooooh!! Don't forget to mark April 8th on your calendar and stock up on Doritos!
P.S.
I still love Hank Jr.
:> )