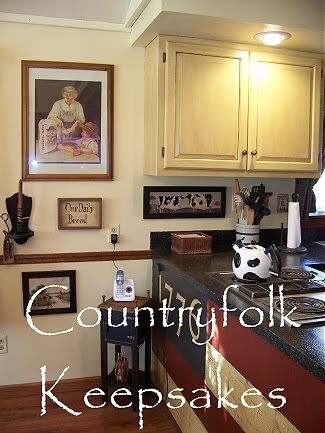 Yippee!! It covered perfectly with two coats. I just may completely switch to Valspar paint. I am very pleased!

Now the fun begins! I'm slowly redecorating. With this new color palette, I'm finding I don't want as much crap er I mean "collectibles" on my walls. (But I'm still going to hang my pitchfork.) ;> )

I'm also undecided about painting all the wood trim. I find it a nice contrast. I'll live with it for awhile and see.

More pictures to follow when I'm done.
I'll keep you posted.

:> )