I love tablecloths.

I don't mean those fancy, "don't spill anything on it or I'll have to kill you" kind either. Just the every day, casual kind.

I'm not one for vinyl though. As a kid I remember my arms stickin' to it in the summer.
Instead I prefer a poly/cotton blend. They look pretty and clean up nicely.
But man are they hard to find! Unless you're looking for a boring, plain basket weave design in colors you wouldn't think of using. Then you're in luck. **giggle*

I've been doing a little computer screen window shopping...

Lace is a favorite of mine.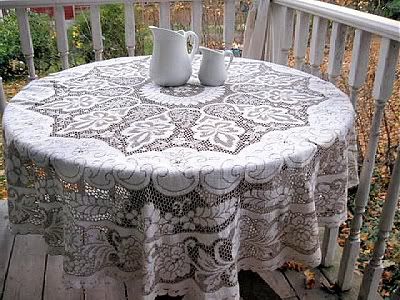 Can't go wrong with a stripe.

Plaid is perfect.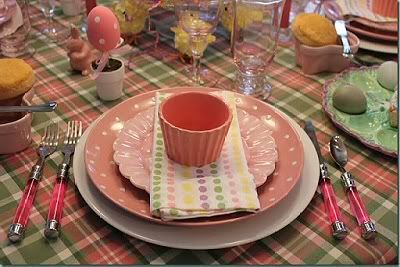 My whimsical side adores polka dots!
Eh I know it's vinyl, but it's still fun.

Anything with flowers makes me smile. ♥

I'm in need of a 90" square one. But they are impossible to find with any kind of design. Maybe I could make one myself?
:> )