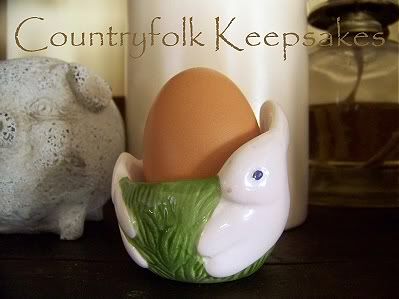 I never quite understood that because there really is an art to making a good hard boiled egg.

My mama is an excellent cook. But when I was young her hard boiled eggs she made for Easter were horrible. If you ever tell her I typed that, I will vehemently deny it. If she found out, she'd go all honey badger on me. **giggle**

I remember eating the white, rubbery part then handing her the greenish yellow Wham-O Super Ball-like yolk in the center. I did throw it at the wall once, hoping to see it bounce and ricochet around the room. But it never happened.

Then there were the cracked shell ones. These had the color from the Easter egg dye ooze in and cause a tie-dyed effect. But I was never into that look especially when it came to my food. It grossed me out. Actually, it still does.

So with Easter only 13 days away, here are a few tricks to making perfect hard boiled eggs.

1. Don't use fresh eggs. Unless you want to spend forty five minutes trying to peel one, only to end up with a lil', distorted nub of an egg.

2. Eggs should be room temperature. This keeps the shells from cracking. Unless you're looking for that groovy tie-dyed look I mentioned above.

3. Make sure the water in the pot covers the eggs completely.

4. Bring eggs to a rolling boil, then remove from heat and cover with lid.

5. Let stand for 15 minutes.
6. Then rinse with cold water. I let them sit in the cold water until they cool completely.

There you have it! Perfect hard boiled eggs every time.
If you have any other tricks you'd like to share, please do.

:> )