I was looking for a Windsor fan back style dining room set for my kitchen??

YaY!! Look what I found!

I found it where else?? But on Craigslist. It's an old, vintage Duckloe set.

It's a 60" round table and has four leaves that open up to 100" long. Heck, I could feed the Duggars on that. Well, that might be pushing it.
;> )
It also has two more side chairs.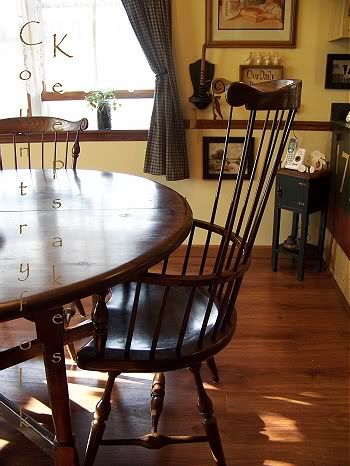 Man, my sweet hubs went through a lot of trouble to get this for me. He ended up having to travel to Connecticut this past Saturday to pick it up. (It started out in Long Island, NY) Heck, I'm surprised he didn't want a divorce after this one! **giggle** I am truly blessed to have such a wonderful man who puts up with my craziness and Craigslist deals.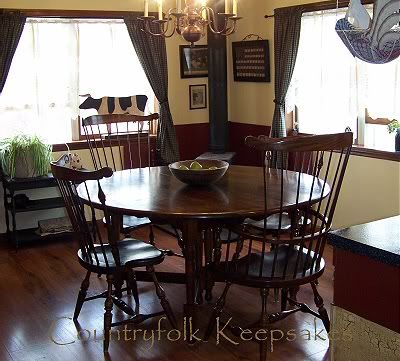 There's the "GROCERY" sign I was working on. Finally got er done. I'm amazed I climbed the ladder and hung it up without breaking a hip.
:> )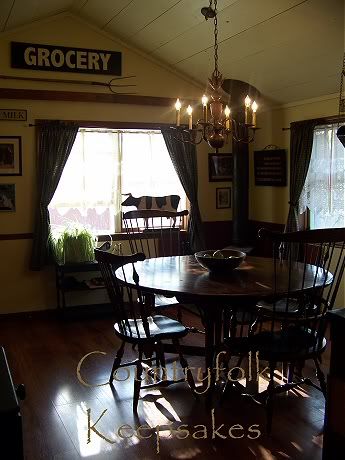 Look who's scootin' by my butcher block.
♥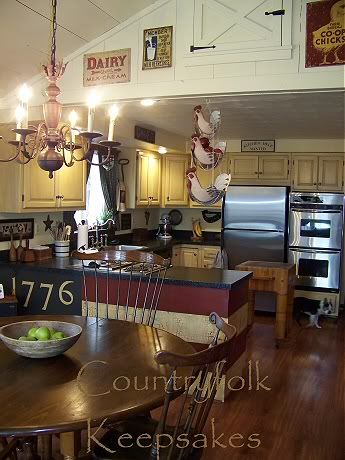 The vet did return my call this afternoon. Darla's thyroid is normal which means something else is causing her elevated liver enzymes. I'll continue this round of antibiotic and have have her blood work checked in a month.

All I can do is pray she heals and thank the good Lord above for every day I have with her.
♥