I know it sounds too good to be true but this really is the perfect pound cake!!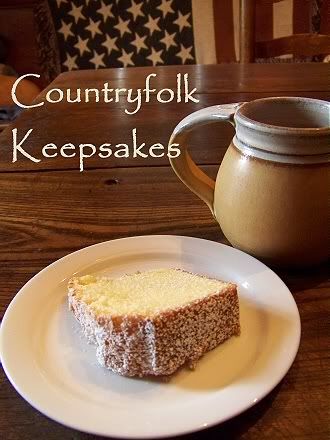 I found this recipe on sweet Paula Deen's site. But of course!

The Perfect Pound Cake
Ingredients:
All ingredients at room temperature!

3 cups granulated sugar
2 sticks softened butter
3 cups cake flour (use regular flour and you'll be sorry)
8 ounces heavy whipping cream
6 eggs
1 teaspoon vanilla
1/3 teaspoon salt
1/2 teaspoon baking powder

Directions:
Cream butter and sugar in a mixer.
Add 1 egg at a time.
Add flour and cream, alternating between the two.
Add baking powder.
Add salt.
Add vanilla.

Put in greased and floured "pound cake pan", you know, the one with the funnel in the middle.
Put in cold oven, middle rack.
Turn oven to 350 and go run errands. Come back in 1 hour and remove. Let cool.
Devour.
P.S. If you have children, take a third of the cake, wrap it up, and hide it for yourself. Otherwise, you'll never get any.


I tweaked the recipe a little to my liking by using lemon extract instead of vanilla. (I bet almond extract would be tasty also) I like to dust mine with confectioners' sugar. Other than that, I followed this recipe to the tee. Trust me when I tell you, it is deeeeeelicious!!

:> )