My candlestick phone arrived yesterday!! YaY!!
Man, I tore into that box like a monkey on a cupcake. I was pleasantly surprised at the quality of this Crosley telephone. It's very well made. It has some weight to it too. I'd say a good 3 lbs.
After I hooked it up, I impatiently waited for someone to call so I could test it out. Sure I could have called someone and told them to call me back. But that would have taken the fun out of it. So I waited... and waited. Finally! ***Ring***Ring****

It even has the old fashioned ring to it. ♥ I ran over and answered, "Hello."

It was Steve the Chipmunk.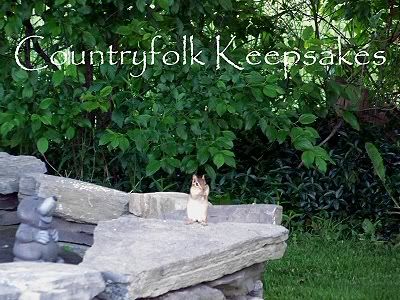 Nah. It was really my husband. I'm just making sure you're paying attention. **giggle**
Happy Saturday!!!
:> )