Especially quilts!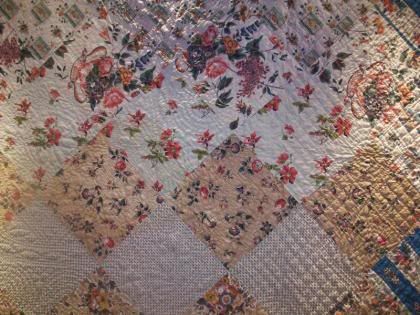 I have ever since I was a little girl. It was Holly Hobbie's Blue Girl who got me hooked.
(She wore the most awesome boots too!)



Big patches...



or small.
It doesn't matter, I love them all!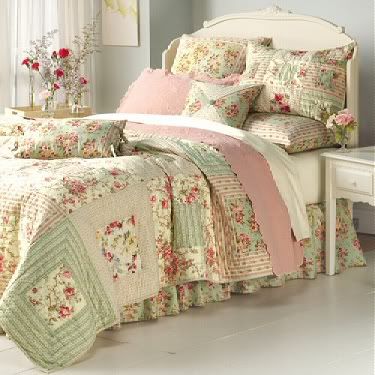 Have you noticed I can't seem to get enough of beds on a porch lately?
Is there therapy for that?
((giggle))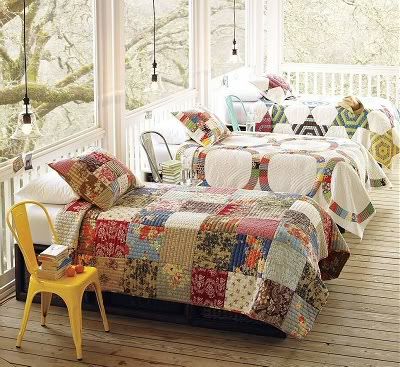 On the wall??!! I LOVE it!!
(Feast your peepers on that gorgeous vintage metal crib!)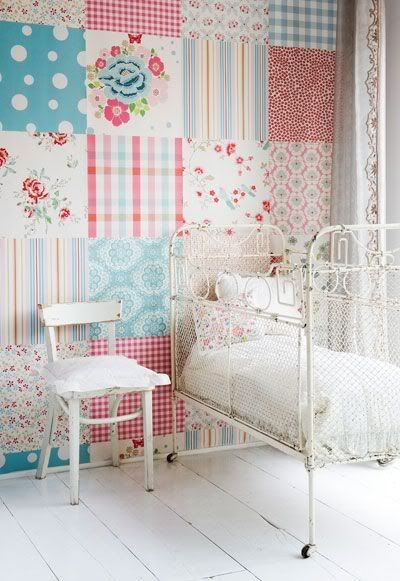 Even my Darla is hooked. She loves curling up on them.
♥
But then again she'd curl up on a toilet paper square to catch a few winks.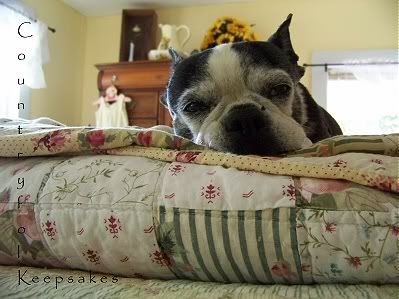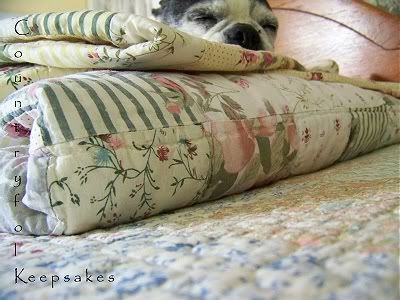 Have a fantastic weekend, everyone!!